Bienen Ensembles
Symphonic Band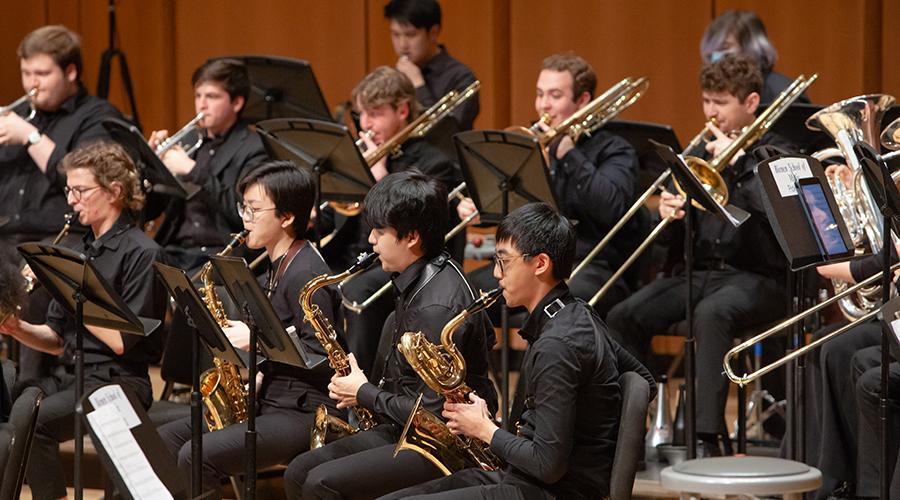 Friday, October 20, 2023 at 7:30pm CDT
Pick-Staiger Concert Hall
Shawn Vondran, conductor
This eclectic program delves into an array of emotions and moods. David Biedenbender's jubilant Luminescence, based on a 17th-century hymn, is followed by John Mackey's elegiac Some treasures are heavy with human tears, written in response to the tragic 2019 mass shooting in Dayton, Ohio. Ralph Vaughan Williams' classic Folk Song Suite, Brian Balmages's majestic Fanfare Canzonique, and Steve Danyew's prelude and fugue-inspired Lauda round out the performance.
David Biedenbender, Luminescence
John Mackey, Some treasures are heavy with human tears
Ralph Vaughan Williams, Folk Song Suite
Brian Balmages, Fanfare Canzonique
Steve Danyew, Lauda
Tickets are $6 for the general public and $4 for students with valid ID.
Sold Out
---
Pick-Staiger Concert Hall
Address
50 Arts Cir Dr
Evanston, IL 60208
United States
About
Pick-Staiger is a 972-seat hall located in the Arts Circle on the Evanston campus of Northwestern University. The main lobby entrance for concerts is on the west side of the building (revolving and regular doors). Since its inception in 1975, the hall has functioned as both a classroom and performance facility for Bienen School of Music performing ensembles, faculty recitals, festivals, and professional guest artists.