A life devoted to music can follow many different paths — performer, scholar, teacher, arts administrator, critic.
Each requires talent, dedication, and commitment as well as a belief in the importance and necessity of music in today's challenging world. Whatever the path, the journey begins in the teaching studio, the classroom, the practice room, and the concert hall.
At Northwestern our distinguished faculty offer rigorous, conservatory-level training designed to prepare musicians of the very highest caliber. Our exceptionally well-rounded students enjoy the benefit of this training at a major research university that prizes both musical and academic achievement. The combination of outstanding musicianship, keen intelligence, and curiosity about the world produces a unique creative voice.
Foremost in cultivating and nurturing that voice in each individual is our faculty's peerless dedication to collaborative teaching. Our wide range of programs offers students the flexibility to pursue varied interests. Opportunities abound for students to initiate and participate in projects outside the classroom that promote learning, personal growth, and community involvement. And with our campus located just north of Chicago, students are ideally situated to take advantage of this great city's world-class music making and other cultural resources.
A Bienen School of Music education provides students with skills and values — superb musicianship, a mastery of communication, a sense of discipline, a commitment to excellence — that will prepare them for success wherever their interests may lead. We at Northwestern look forward to guiding the next generation of musicians on that journey.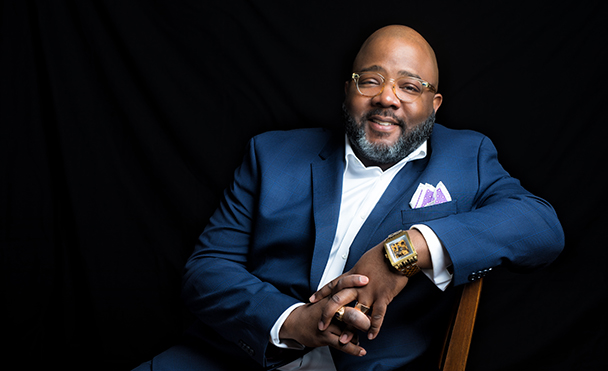 Read Dean Holland's Full Bio
Located
12 miles
North of Downtown Chicago
400
Concerts and events per year
One of the oldest degree-granting music schools in the nation
The Bienen School's beginnings date to 1873, when the Northwestern Female College and the Evanston College for Ladies were incorporated into the Northwestern University Woman's College. This new institution established the Conservatory of Music, and in 1891 Peter Christian Lutkin was named its director. In 1895 it became the School of Music, with Lutkin serving as its first dean.
400
Undergraduate Students
225
Graduate Students
125
full and part-time faculty
Preparing Tomorrow's Artist-Scholars
The Bienen School of Music combines a nationally ranked music program of conservatory-level intensity with the academic rigor and scholarly resources found only at an elite private research university. Additionally, the world-class music making and other cultural resources of downtown Chicago provide exceptional opportunities for learning outside the classroom.
State-of-the-art Facilities
Opened in 2015, the stunning Patrick G. and Shirley W. Ryan Center for the Musical Arts provides stellar resources to Bienen School students. Located adjacent to the Pick-Staiger Concert Hall and Regenstein Hall of Music, the building features three performances venues as well as teaching studios, faculty and administrative offices, choral and orchestral libraries, and numerous classrooms and practice rooms that boast superior acoustics and scenic views. 
Explore our Facilities
2,000
Applicants for each year's class of 200 students
19
winners of the school's international prizes
Conservatory-level training within a major research university
The Bienen School of Music exemplifies Northwestern's distinctive combination of outstanding achievement in scholarship and the arts. With more than 2,000 applicants for each year's class of only 200 undergraduate and graduate students, the Bienen School is significantly more selective than most of our peer institutions.