Bienen Ensembles
Northwestern University Chamber Orchestra
American Masters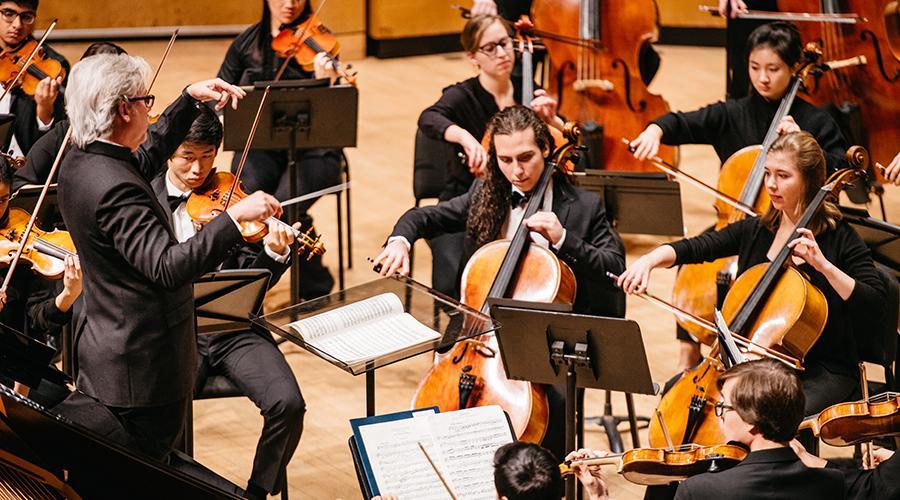 Thursday, March 14, 2019 at 7:30pm
Pick-Staiger Concert Hall
Robert G. Hasty, conductor; Taichi Fukumura, graduate assistant conductor; Alicia Russell, soprano

Walter Piston, Sinfonietta
Samuel Barber, Knoxville: Summer of 1915
Jennifer Higdon, "String" from Concerto for Orchestra
Aaron Copland, Suite from Appalachian Spring
Robert G. Hasty, Taichi Fukumura, and Alicia Russell will give a post-concert talk and Q&A approximately five minutes following the concert. Interested audience members seated in the balcony are encouraged to find a seat on the orchestra level.

Tickets are $6 for the general public and $4 for students with valid ID.
Sold Out
---
Pick-Staiger Concert Hall
Address
50 Arts Cir Dr
Evanston, IL 60208
United States
About
Pick-Staiger is a 989-seat hall located in the Arts Circle on the Evanston campus of Northwestern University. The main lobby entrance for concerts is on the west side of the building (revolving and regular doors). Since its inception in 1975, the hall has functioned as both a classroom and performance facility for Bienen School of Music performing ensembles, faculty recitals, festivals, and professional guest artists.