The Bienen School of Music's Contemporary Music Ensemble will present the US premiere of Harmoniemusik (full version) by Hans Thomalla, professor of composition and music technology and director of the school's Institute for New Music, on Friday, November 19, 2021, at 7:30 p.m. in Mary B. Galvin Recital Hall, 70 Arts Circle Drive, Evanston. Alan Pierson, Bienen School lecturer and co-director of the Contemporary Music Ensemble with Ben Bolter, will conduct. Eric Southern will serve as lighting director.
The program will also feature the premiere of A Sudden Gust of Wind by Yi-Ting Lu, a Bienen doctoral composition student. Admission is free and advance reservation is recommended. Seating for all fall events is general admission. Tickets can be reserved online at concertsatbienen.org, by phone at 847-467-4000, or in-person at the Ticket Office, located at the southeast entrance of Pick-Staiger Concert Hall, 50 Arts Circle Drive, Evanston. Ticket Office hours are Mondays through Fridays from 10 a.m.-6 p.m. and Saturdays from noon-3 p.m.
Harmoniemusik was written during a period of both political as well as personal grief. It is the attempt to create a "happy place" for an hour, even though it can never entirely escape the experience that it tries to leave behind. The soft pulses, small melodies, and slowly emerging chords of the first movement create a consonant surface perpetually in motion. With just single repeated notes at first, then groups of notes, and eventually small motives, the seven instruments build up a seemingly tension-free harmony while continuously changing it. Movement two starts off with an exuberant Vivace that only gradually softens into a dreamlike landscape of quietly pulsating chords. The third movement alternates between slow-motion arpeggios—suggestive of warm synthesizer sounds spanning all registers of the ensemble—and fast pulses that reconnect to the textures of the first movement. A short coda that ends the hourlong piece is paradoxically surprising and familiar at the same time. Harmoniemusik is dedicated to Sianne Ngai.
Commissioned by the Talea Ensemble with a grant from the Fromm Music Foundation, part one of Harmoniemusik premiered April 20, 2019, as part of the Talea Ensemble's 10th anniversary celebration. The full, three-part work for amplified ensemble premiered September 25, 2020, in Mannheim, Germany by Ensemble Rissonanzi Errante. Despite the COVID-19 pandemic, Thomalla attended the performance while in Germany for the premiere of his third opera, Dark Spring, also conducted by Alan Pierson.
About Hans Thomalla
German-American composer Hans Thomalla has written chamber music as well as orchestral works, and a particular focus of his activity lies in composing for the stage. His opera Fremd was produced by the Stuttgart Opera in 2011 and his second opera Kaspar Hauser by the Freiburg Opera in 2016. His most recent work for the stage, Dark Spring, premiered at the Mannheim Opera in 2020 and was named one of four outstanding new operas by Opernwelt. A recording will be released by OehmsClassics on November 26, 2021.
Thomalla has been awarded numerous prizes and fellowships, including the Kranichsteiner Musikpreis, the Composer Prize of the Ernst von Siemens Musikstiftung, the Christoph-Delz Prize, a Fromm Commission, and a Guggenheim Fellowship. During the 2014-15 academic year he was a fellow at the Wissenschaftskolleg zu Berlin, and in 2020-21 he was a fellow at the Kaplan Humanities Institute at Northwestern University.
He studied at the Frankfurt Musikhochschule and received his doctoral degree in composition from Stanford University, where he was a fellow at the Stanford Humanities Center. From 1999-2002 he held the position of assistant dramaturge and musical advisor at the Stuttgart Opera. He has taught at June in Buffalo and the Freiburg Matrix Academy, and has served on the faculty of the Darmstadt Ferienkurse for several years.
About Yi-Ting Lu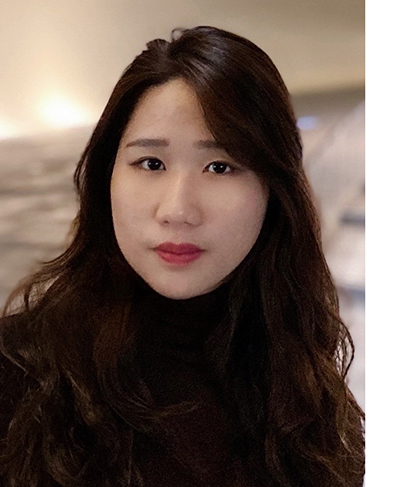 Yi-Ting Lu is a Taiwanese composer and PhD student at the Bienen School of Music, where she studies with Alex Mincek, Hans Thomalla, and Jay Alan Yim. She has received numerous prizes, awards, scholarships, and commissions, including the 2021 William T. Faricy Award for Creative Music, 2021 Nief-Norf International Call for Scores, 2021 Transient Canvas Composition Fellowship program, 2020 Thailand New Music and Arts Symposium Call for Scores, 2020 Talea Ensemble Emerging Composer Commissioning Program (finalist), 2019 Ilsuono Contemporary Music Academy's Choice to be published by AltrEdizioni Casa Editrice, 2019 nominated exchange composer of the Académie Voix Nouvelles (Royaumont), and the 2018 Representative Piece of Taiwan in the 66th International Rostrum of Composers, among others.
She completed a master's degree in music composition at the Manhattan School of Music, where she studied with Reiko Füting and Susan Botti. Prior to her graduate studies in the United States, she studied with Tsung-Hsien Yang and Wan-Jen Huang, and she received her bachelor's degree in music composition and theory at the Taipei National University of the Arts.