Bienen Ensembles
Trombone Choir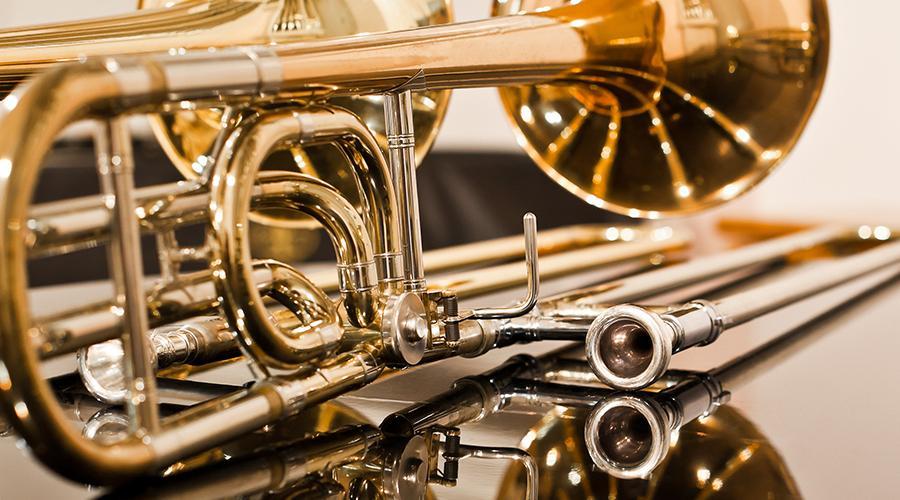 Wednesday, November 29, 2023 at 7:30pm CST
Pick-Staiger Concert Hall
Reed Capshaw, director 
Music written and arranged for trombones. 
Tiburtio Massaino (ed. Nathan Siler), Canzon trigesimaquinta 
     Canzoni per sonare con ogni sorte di stromenti No. 35, ITM 4 
Ludwig van Beethoven (arr. Holden Welch), Andante con moto from Piano Concerto No. 4 in G Major, Op. 58 
Richard Wagner (arr. Nigel Simmons), Elsa's Procession to the Cathedral from Lohengrin 
Madeline A. Lee, La Cathédrale 
Derek Bourgeois, Scherzo funèbre for Eight Trombones, Op. 86 
Sold Out
---
Pick-Staiger Concert Hall
Address
50 Arts Cir Dr
Evanston, IL 60208
United States
About
Pick-Staiger is a 972-seat hall located in the Arts Circle on the Evanston campus of Northwestern University. The main lobby entrance for concerts is on the west side of the building (revolving and regular doors). Since its inception in 1975, the hall has functioned as both a classroom and performance facility for Bienen School of Music performing ensembles, faculty recitals, festivals, and professional guest artists.