Bienen Ensembles
Northwestern University Symphony Orchestra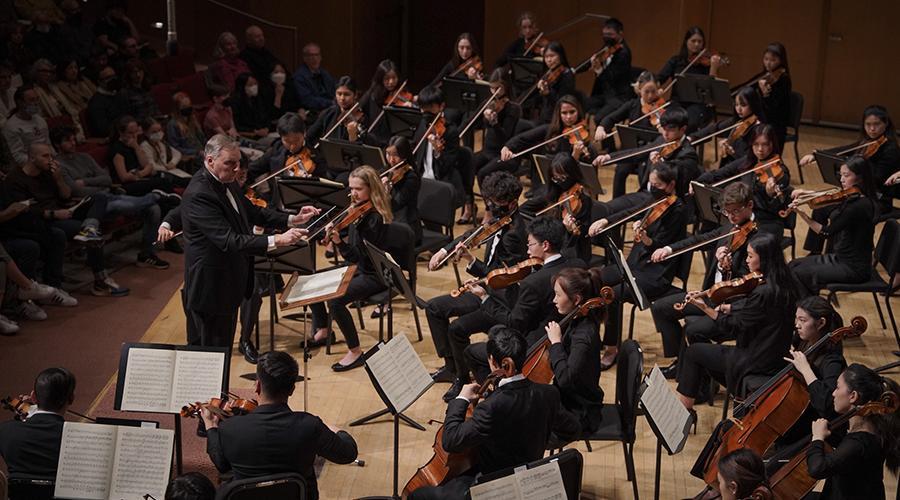 Saturday, October 21, 2023 at 7:30pm CDT
Pick-Staiger Concert Hall
Donald Schleicher, conductor
The Northwestern University Symphony Orchestra's first performance of the academic year opens with Liza Sobel Crane's (E)Merging Dances, premiered at Carnegie Hall in 2022. The program continues with the 1947 version of Igor Stravinsky's Petrushka—the colorful, Russian folk music-inspired ballet detailing the loves and jealousies of three puppets. Concluding the program is Beethoven's Symphony No. 7 in A Major, a work so well received at its premiere that the audience demanded an immediate encore of its Allegretto movement.
Liza Sobel Crane, (E)Merging Dances
Igor Stravinsky, Petrushka (1947 version)
Ludwig van Beethoven, Symphony No. 7 in A Major, Op. 92
Tickets are $8 for the general public and $5 for students with valid ID.
Buy Tickets
---
Pick-Staiger Concert Hall
Address
50 Arts Cir Dr
Evanston, IL 60208
United States
About
Pick-Staiger is a 972-seat hall located in the Arts Circle on the Evanston campus of Northwestern University. The main lobby entrance for concerts is on the west side of the building (revolving and regular doors). Since its inception in 1975, the hall has functioned as both a classroom and performance facility for Bienen School of Music performing ensembles, faculty recitals, festivals, and professional guest artists.