Bienen Ensembles
Jazz Small Ensembles
Composition 1103—Student Originals for Jazz Small Ensemble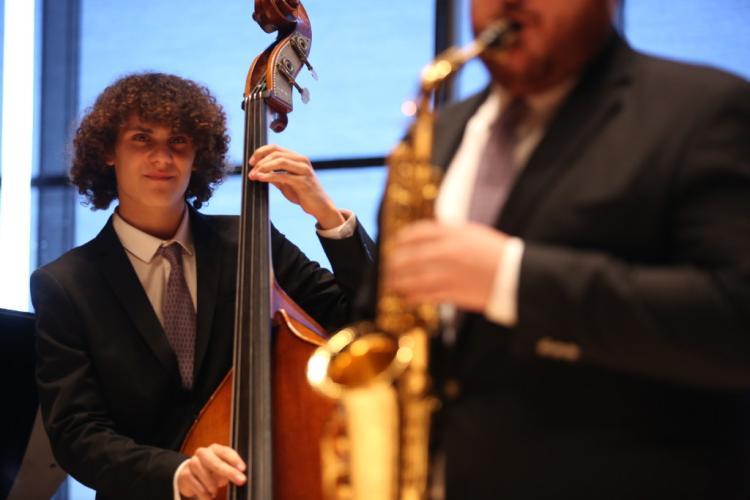 Monday, May 20, 2019 at 7:30pm
McClintock Choral and Recital Room
Victor Goines and Joe Clark, conductors

In their final concert of the academic year, jazz students present the new works they have been brewing. Enjoy an evening of titillating tempos, diverse dynamics, and jubilant harmonic progressions—the right thing for the right time of year!
Jonathan Rosen, Raynard
Emma Blau, Huge, Gigantic, Little Sauce
Darsan Swaroop Bellie, Arrival
Siobhan Esposito, Eagle Chase
Julian Richey, That's Killing
Austin Klewan, The Skeeter and Aceptacion
Oliver Holden-Moses, Baby Boy
George Estey, Esoteric Shush
Sam Wolsk, Edge of the Hill
George Estey, Morning People

Tickets are $6 for the general public and $4 for students with valid ID.
Sold Out
---
David and Carol McClintock Choral and Recital Room
Address
70 Arts Circle Drive
Evanston, IL 60208
United States
About
Located in the Patrick G. and Shirley W. Ryan Center for the Musical Arts, this rooms seats 120 and offers a flexible space for choral rehearsals, small ensemble performances, and student recitals.