Bienen Ensembles
Jazz Small Ensembles
Hear Their Voices—The Women in Jazz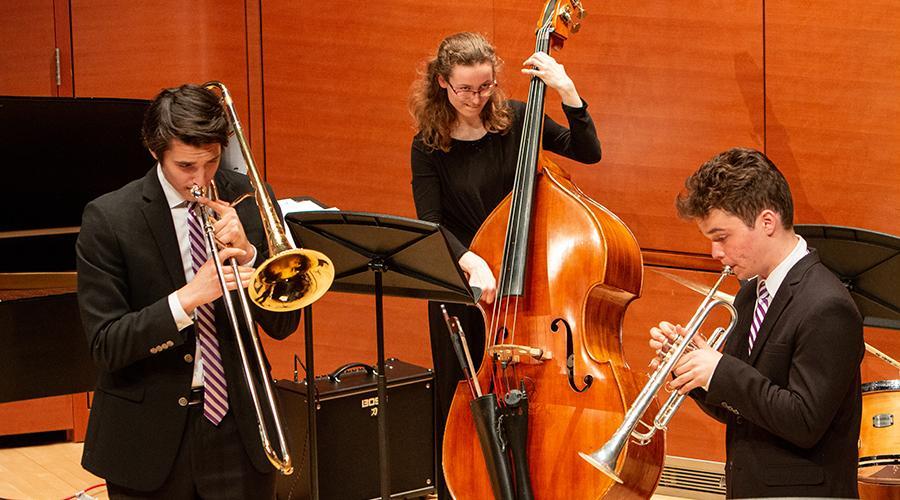 Monday, February 3, 2020 at 7:30pm
McClintock Choral and Recital Room
Victor Goines and Kevin Fort, conductors
Women composers, instrumentalists, and bandleaders have always played an essential role in the jazz world. Lil' Armstrong, the Sweethearts of Rhythm, Melba Liston, Ingrid Jensen, Renee Rosnes, Mary Lou Williams, Toshiko Akiyoshi, Tia Fuller, Terri Lynn Carrington, Geri Allen, and many others have exerted a lasting impact on the genre. Join us in commemorating the contributions of the great female voices in jazz. Their music says it all!
Tickets are $6 for the general public and $4 for students with valid ID.
Sold Out
---
David and Carol McClintock Choral and Recital Room
Address
70 Arts Circle Drive
Evanston, IL 60208
United States
About
Located in the Patrick G. and Shirley W. Ryan Center for the Musical Arts, this rooms seats 120 and offers a flexible space for choral rehearsals, small ensemble performances, and student recitals.