Bienen Ensembles
Alice Millar Spring Festival Concert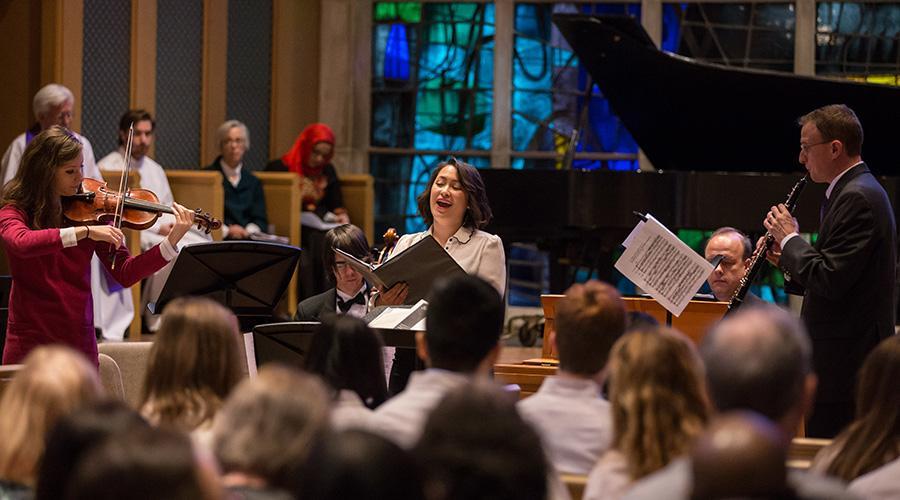 Sunday, May 19, 2019 at 7:00pm
Alice Millar Chapel
Stephen Alltop, conductor; Alice Millar Chapel Choir and soloists; Baroque Music Ensemble
A program of glorious and soul-stirring music from the 17th and 18th centuries: selections from the rarely heard Marian Vespers of Chiara Margarita Cozzolani, a Benedictine nun who became one of the early 17th century's most prolific and imaginative composers of sacred music; Monteverdi's splendid Dixit Dominus à 6, alternating solo voices and full choral passages; and thrilling works for large baroque ensemble by Handel and Telemann.
Admission is free (an offering will be accepted).
Free Event
---
Alice Millar Chapel
Address
1870 Sheridan Road
Evanston, IL 60208
United States
About
Completed in 1962, this venue houses two chapels: the 700-seat Millar Chapel and the 125-seat Vail Chapel. The Chapel hosts religious services, music performances, lectures, and other events.