Bienen Ensembles
Alice Millar Birthday Concert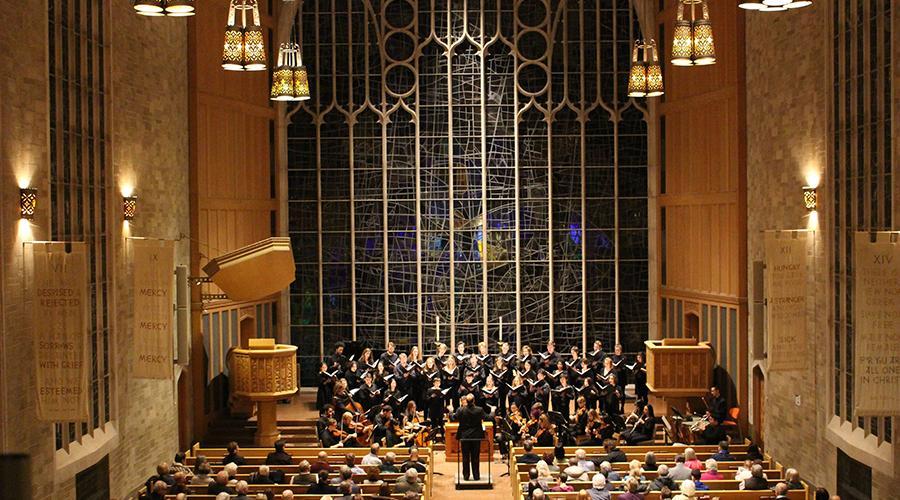 Sunday, February 9, 2020 at 5:00pm CST
Alice Millar Chapel
Stephen Alltop, conductor; Alice Millar Chapel Choir and soloists; members of the Northwestern University Symphony Orchestra; Evanston Children's Choir, Gary Geiger, conductor
Terra Nostra is a major new work for soloists, choir, and orchestra by Stacy Garrop, one of the rising composers of our time. This engaging music focuses on the relationship between our planet and humankind. Cast in three sections—Part I: Creation of the World; Part II: The Rise of Humanity; and Part III: Searching for Balance—Terra Nostra explores creation myths from different cultures and examines how we can increase awareness of our planet's plight to find a balance for living within the Earth's resources.
Composer Stacy Garrop will join Stephen Alltop in conversation following the performance.
Free (offering will be accepted)
Free Event
---
Alice Millar Chapel
Address
1870 Sheridan Road
Evanston, IL 60208
United States
About
Completed in 1962, this venue houses two chapels: the 700-seat Millar Chapel and the 125-seat Vail Chapel. The Chapel hosts religious services, music performances, lectures, and other events.