Cellist Brannon Cho '17, a former student of Bienen School professor Hans Jørgen Jensen, won first prize in the 2018 Paulo International Cello Competition in Helsinki, Finland.
Cho received an award of €20,000. He also won this year's shadow jury prize in the competition. 
One of the most distinguished and demanding cello competitions in the world, the Paulo International Cello Competition is open to cellists of any nationality born between 1988 and 2002. A pool of 80 applicants submitted prescreening videos and 25 cellists were invited to the first round of competition. Arto Noras, artistic director and chairman of the preselection jury, praised the exceptionally high standard and professional preparation of competitors, according to the competition's website.
Cho advanced through the first round of competition, performing  Boccherini's Sonata in C major, and was named one of nine semi-finalists. His performance of Elgar's Cello Concerto in E minor with the Lahti Symphony Orchestra on October 20 earned Cho a spot in the finals as one of six competitors.
In the two-part final round of competition, Cho performed the Haydn C Major Concerto with Tapiola Sinfonietta on Tuesday, October 23, and the Prokofiev Sinfonia Concertante with the Helsinki Philharmonic Orchestra and conductor Susanna Mälkki on Thursday, October 25, followed by an encore performance of Bach's Cello Suite No. 6 in D major.
Previous winners of the International Paulo Cello Competition include Xavier Phillips (1991), Hai-Ye Ni (1996), Enrico Bronzi (2002), Andreas Brantelid (2007), and Kian Soltani (2013). The Paulo Foundation is the main patron of Paulo International Cello Competition.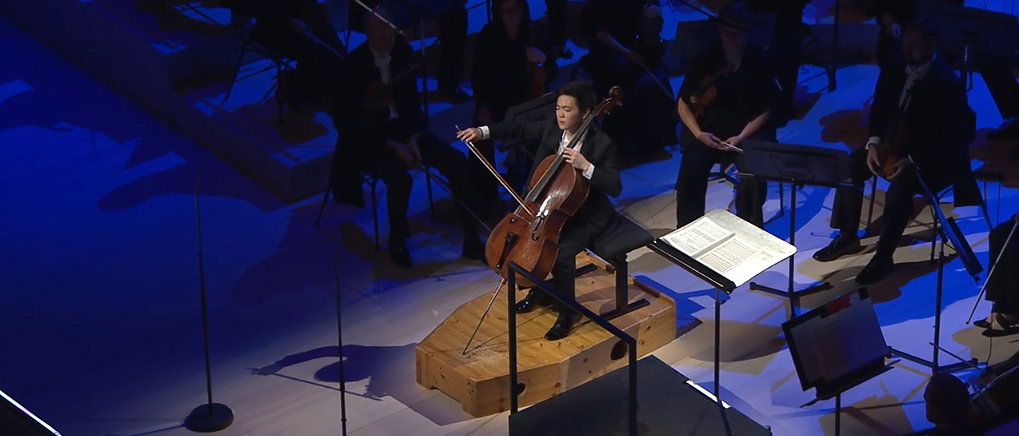 Born in 1994, Brannon Cho is a top prize winner of the Queen Elisabeth, Naumburg, Cassadó, and Johansen International Cello Competitions. He has performed as a soloist with several orchestras including the Tokyo Philharmonic Orchestra, Brussels Philharmonic, Orchestre Philharmonique Royale Liège, Orchestre Royal de Chambre de Wallonie, and the Pyeongchang Music Festival Orchestra under world-renowned conductors such as Stéphane Denève, Christian Arming, and Frank Braley. His performance highlights this season are solo debuts with the Minnesota Orchestra, at the Isabella Stewart Gardner Museum, and at Jordan Hall. Cho received his bachelor's degree at Northwestern University's Bienen School of Music under Hans Jørgen Jensen, and is now the only cellist in the prestigious Artist Diploma program at the New England Conservatory, where he studies with Laurence Lesser. Cho plays on a rare cello made by Antonio Casini in 1668 in Modena, Italy.