Bienen Ensembles
Jazz Small Ensembles
The Music of Kenny Dorham and Sonny Rollins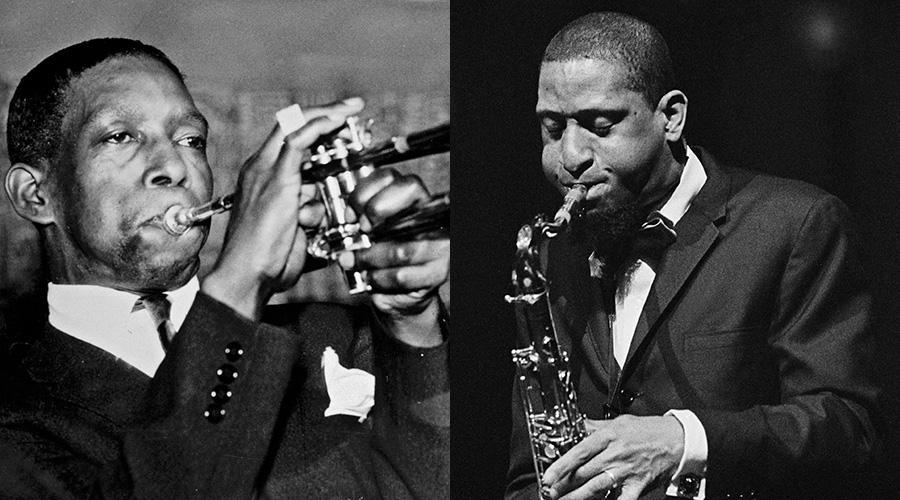 Monday, October 9, 2023 at 7:30pm CDT
McClintock Choral and Recital Room
Derrick Gardner and Kevin Fort, conductors
Jazz trumpeter, singer, and composer McKinley Howard "Kenny" Dorham is frequently lauded by critics and fellow musicians, but in his lifetime he never received the level of recognition that many of his peers attained. An active bebop trumpeter, he played in the big bands of Lionel Hampton, Billy Eckstein, Dizzy Gilespie, and Mercer Ellington, as well as Charlie Parker's quintet, and was a charter member of the original Jazz Messengers. He recorded as a sideman with Sonny Rollins, the virtuosic tenor saxophonist hailed as "the greatest living improviser," with a career spanning seven decades. Rollins recorded over 60 albums as a bandleader, and his collaborations have included such luminaries as Miles Davis, Thelonious Monk, and Max Roach. Many of his compositions—"St. Thomas," "Oleo," "Doxy," and "Airegin" among them—have become jazz standards. Join the Derrick Gardner and Kevin Fort Ensembles for a celebration of these two jazz masters.
View Live Stream
Tickets are $6 for the general public and $4 for students with valid ID.
Buy Tickets
---
David and Carol McClintock Choral and Recital Room
Address
70 Arts Circle Drive
Evanston, IL 60208
United States
About
Located in the Patrick G. and Shirley W. Ryan Center for the Musical Arts, this rooms seats 120 and offers a flexible space for choral rehearsals, small ensemble performances, and student recitals.