Bienen Ensembles
Jazz Small Ensembles
From the Court of the Count: The Small-Group Music of Count Basie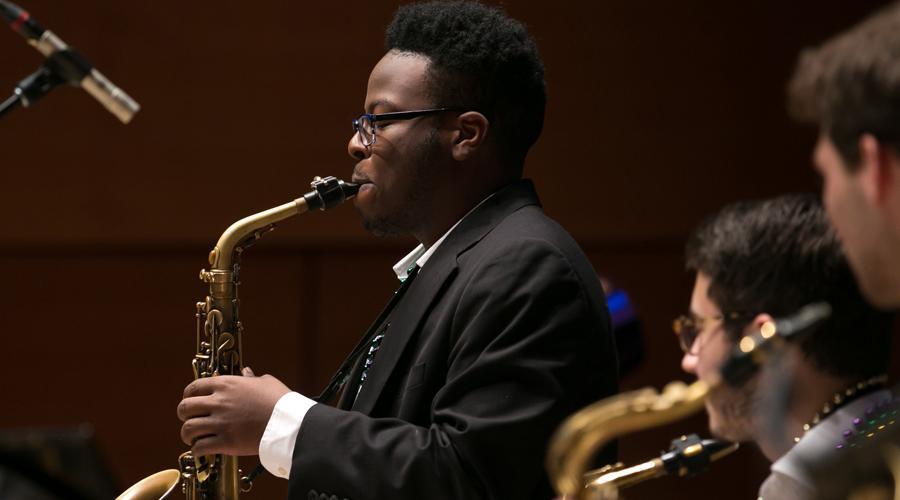 Monday, October 15, 2018 at 7:30pm
McClintock Choral and Recital Room
Victor Goines and Joe Clark, conductors

Count Basie was one of the hippest musicians and bandleaders in jazz history. For a short period, he assembled a group of his finest contemporaries to perform as a small ensemble. The Jazz Small Ensembles open a swinging year with selections from Basie's Kansas City 6 and Kansas City 7 ensembles.
Tickets are $6 for the general public and $4 for students with valid ID.
Sold Out
---
David and Carol McClintock Choral and Recital Room
Address
70 Arts Circle Drive
Evanston, IL 60208
United States
About
Located in the Patrick G. and Shirley W. Ryan Center for the Musical Arts, this rooms seats 120 and offers a flexible space for choral rehearsals, small ensemble performances, and student recitals.