Bienen Ensembles
Jazz Small Ensembles
Swing, Not Swung—Student Originals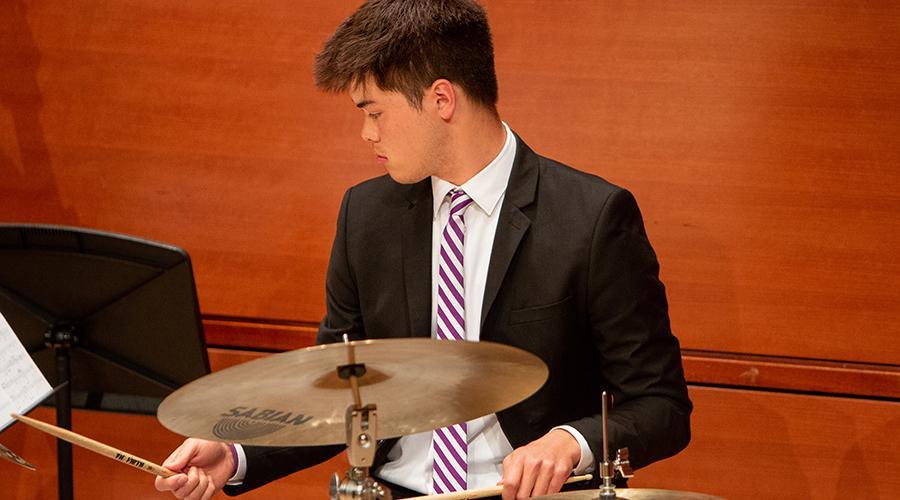 Monday, March 2, 2020 at 7:30pm
McClintock Choral and Recital Room
Darius Hampton and Joe Clark, conductors

Throughout the history of jazz, the most frequently asked question is "What's next?" This concert provides an answer, in the form of an all-new collection of compositions by jazz studies students. Swing in the present, with the future of jazz.
Alexander Carroll, Uncertainty
Ethan Siau, Mass Lights
Clayton Eshleman, One on One
Alexander Carroll, Indigo Phog
Clayton Eshleman, Burn Notice
Carmen Jackson, Gait
Shanth Gopalswamy, The Levanter
Darsan Swaroop Bellie, Counterintuitive Convergence
Emma Blau, Shabbat's Delight
Siobhan Esposito, Red
Joseph Nedder, Peakin' Through
Tickets are $6 for the general public and $4 for students with valid ID.
Sold Out
---
David and Carol McClintock Choral and Recital Room
Address
70 Arts Circle Drive
Evanston, IL 60208
United States
About
Located in the Patrick G. and Shirley W. Ryan Center for the Musical Arts, this rooms seats 120 and offers a flexible space for choral rehearsals, small ensemble performances, and student recitals.