Festivals & Series
SOLD OUT: Berta Rojas, guitar
Part of the Segovia Classical Guitar Series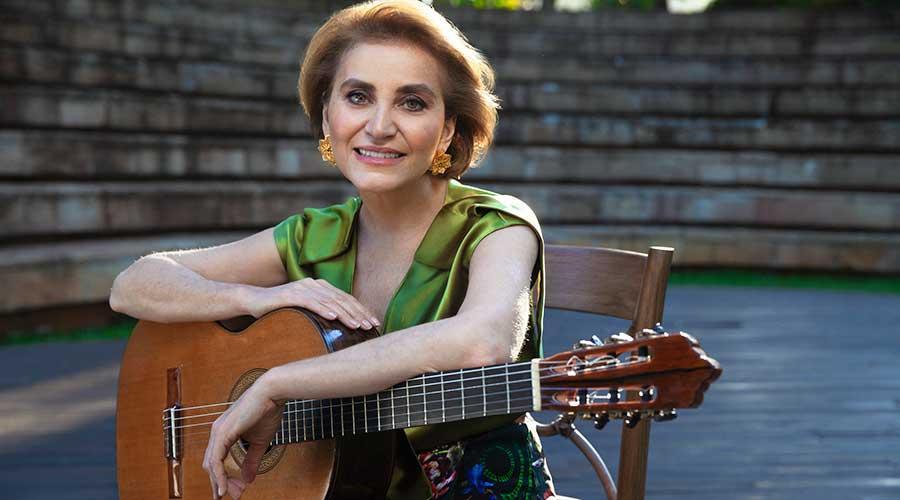 Saturday, December 3, 2022 at 7:30pm CST
Galvin Recital Hall
" …all is performed to perfection by an artist who seemingly takes everything in her stride… One runs out of superlatives when writing about Berta Rojas, it has all been said before, countless times." –Classical Guitar Magazine
Guitarist Berta Rojas is the recipient of the National Order of Merit Don José Falcón and holds the title of Illustrious Ambassador of Musical Art to her home country of Paraguay. Rojas's recordings have been nominated three times for Latin Grammy Awards in the Best Instrumental Album, Best Classical Album, and Best Tango Album categories. An associate professor at the Berklee College of Music, she is firmly committed to championing the music of the classical guitar, with a focus on promoting the music of Paraguay as well as Latin American music more broadly. Her latest album, Legado, was released in May 2022.
Ida Presti, Segovia 
John Duarte, Idylle pour Ida, Op. 93 
Ida Presti, Danse Rythmique 
Federico Moreno Torroba, Sonatina  
María Luisa Anido, Lejanía, Preludio No. 1 from Preludios Nostálgicos 
María Luisa Anido, Triste No. 1 from Impresiones Argentinas 
María Luisa Anido, El Misachico from Impresiones Argentinas 
Sérgio Assad, Anido's Portrait 
Agustín Barrios Mangoré, Tres Danzas Paraguayas
Pick-3 subscriptions are still available for the remaining concerts in the Segovia Classical Guitar Series.
Single tickets are $30 for the general public and $10 for students with valid ID.
---
Mary B. Galvin Recital Hall
Address
70 Arts Circle Drive
Evanston, IL 60208
United States
About
Located in the Ryan Center for the Musical Arts, this 400-seat hall features a 40-foot glass wall offering views of Lake Michigan and the Chicago skyline. Undulating walls of Forest Stewardship Council–certified wood, covered with a thin layer of African moabi wood, provide optimal acoustics, and the hall is equipped with state-of-the-art sound and video equipment for recording.