Bienen Ensembles
Baroque Music Ensemble
Baroque Fireworks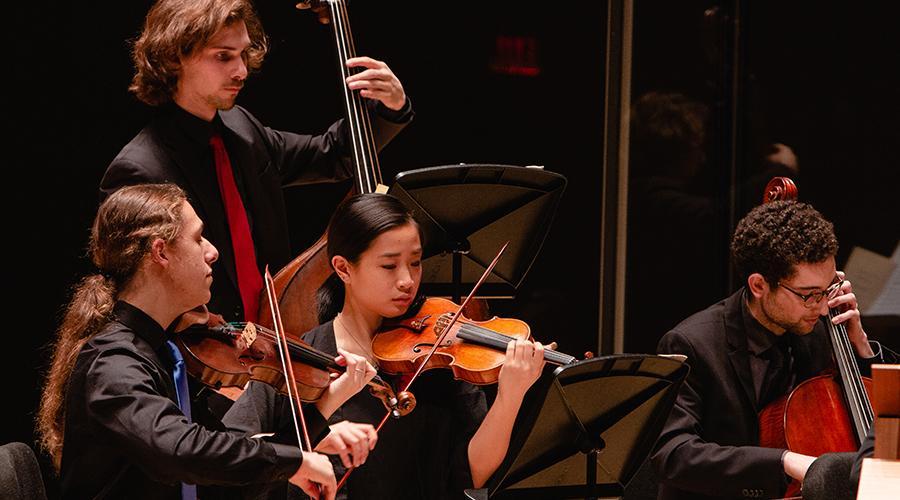 Sunday, February 23, 2020 at 7:30pm
Galvin Recital Hall
Stephen Alltop, conductor; Sophie Lanthier, flute; James Cooper, cello; Phillip Matsuura, harpsichord
A varied program of dazzling baroque delights, concluding with a bang!
Evaristo Dall'Abaco, Violin Sonata in D Minor
Antonio Vivaldi, Trio Sonata in D Minor (La Folia)
Francesco Gemigniani, Concerto Grosso No. 12 in D Minor (La Folia)
C. P. E. Bach. Concerto in A Major for Flute, Cello, and Harpsichord
G. F. Handel, Music for the Royal Fireworks
Tickets are $6 for the general public and $4 for students with valid ID.
Sold Out
---
Mary B. Galvin Recital Hall
Address
70 Arts Circle Drive
Evanston, IL 60208
United States
About
Located in the Ryan Center for the Musical Arts, this 400-seat hall features a 40-foot glass wall offering views of Lake Michigan and the Chicago skyline. Undulating walls of Forest Stewardship Council–certified wood, covered with a thin layer of African moabi wood, provide optimal acoustics, and the hall is equipped with state-of-the-art sound and video equipment for recording.