Chris LaMountain, a Bienen-Weinberg dual-degree student majoring in vocal performance and religious studies, won a Circumnavigator's Travel-Study Grant from the Northwestern Office of Undergraduate Research.
The annual $9,500 award assists one Northwestern student in traveling the world to research a chosen topic during the summer. It requires the student to visit at least three different continents, excluding North America.
LaMountain will travel to six countries over 11 weeks to study the choral music traditions of the Bahá'í faith. He plans to visit seven Continental Bahá'í Houses of Worship and participate in three Bahá'í Choral Festivals. His itinerary includes stop in Frankfurt, Germany; Kampala, Uganda; New Delhi, India; Sydney, Australia; Apia, Samoa; and Santiago, Chile.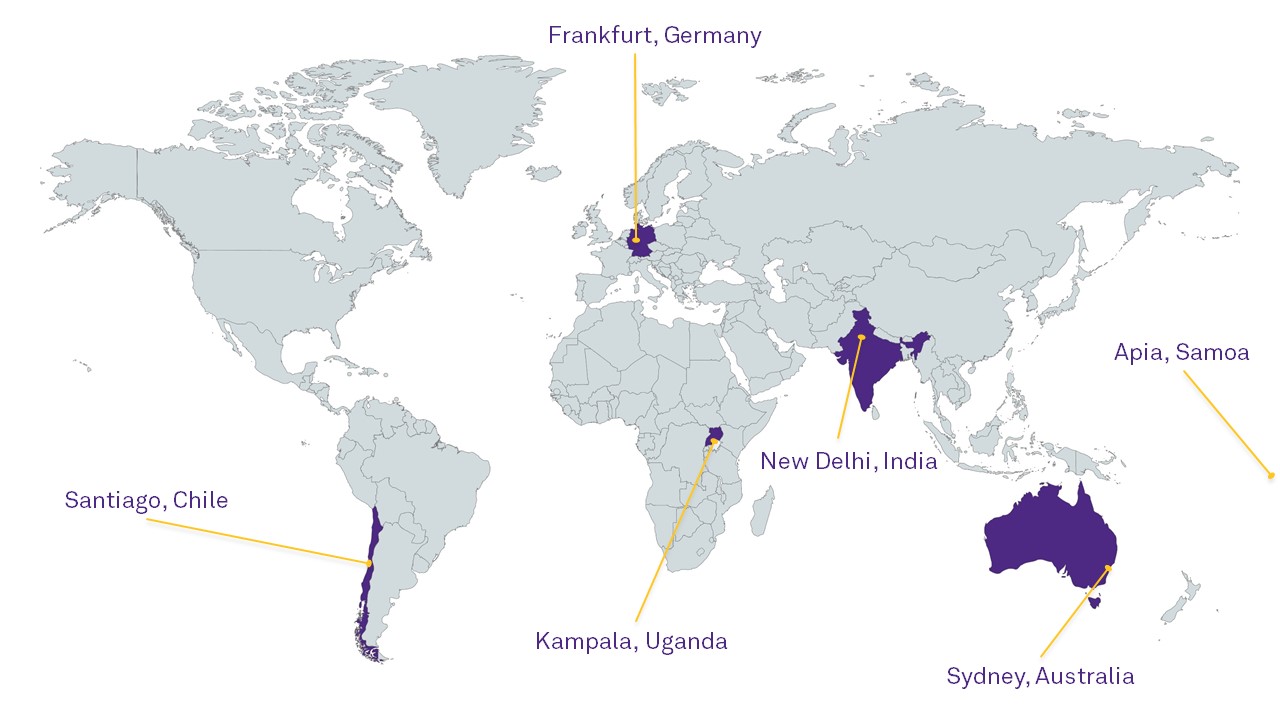 On his journey, LaMountain will interact with the choral traditions and choristers unique to each destination. He plans to observe the flourishing culture of Bahá'í choral music and deduce a methodology by which any community can use music as a tool of globalism and universal acceptance.
"The Bahá'í faith has been given the unique opportunity of developing a culture, while separated in different geographic locations," LaMountain said. "While these Continental Houses of Worship express the religion's emphasis on globalism and universal inclusivity, the way music sounds and is performed in each temple is distinct and lacks the unity in musical tradition that is often observed in Catholic churches, for example."
He explained that each temple has approached the musical expression of the Bahá'í doctrines in their own unique way through a variety of styles, languages, or vocal techniques.
LaMountain is a third-year voice student of Sunny Joy Langton at the Bienen School of Music. He previously conducted independent research in Weinberg College's Religion, Health, and Medicine program as the recipient of a 2018 Summer Undergraduate Research Grant. He also spent the fall quarter abroad in Rome and was able to travel throughout Italy and to different European cities.
Originally from central Massachusetts, LaMountain was involved in choral music throughout his time attending Westborough Public Schools. Through playing in his church handbell ensemble and conducting a youth church choir, he became interested in the uniting power of music, especially in religious settings. This led to his decision to pursue a dual degree at Northwestern. Outside of his studies, he is a campus tour guide and a singer in the North American Bahá'í House of Worship Choir in Wilmette. 
Last year's recipient of the Circumnavigator's Travel-Study Grant was also a Bienen student. Hannah Whitehouse, a Bienen-SESP dual-degree student majoring in music education, spent the summer visiting communities in England, Kenya, India, the Philippines, and New Zealand to study El Sistema, a model of music education that promotes child development through orchestral music instruction.