Festivals & Series
Ying Quartet
Part of the Winter Chamber Music Festival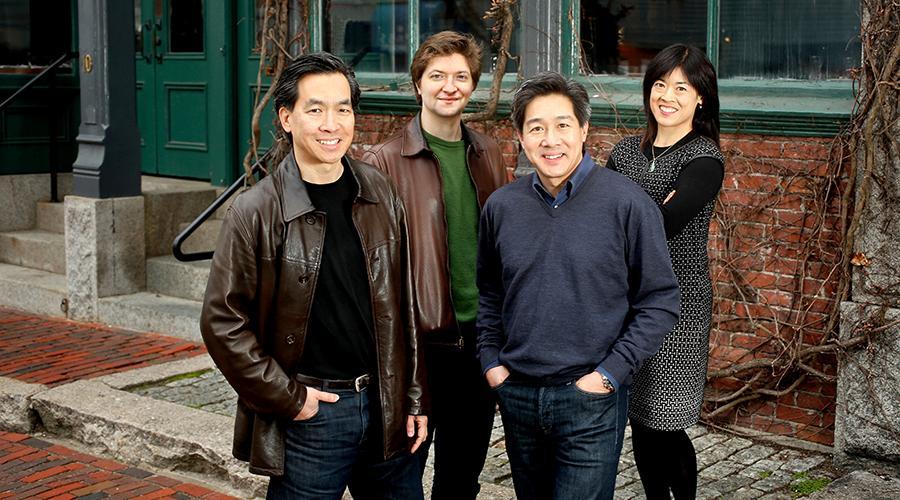 Sunday, January 23, 2022 at 7:30pm CST
Pick-Staiger Concert Hall
"Electrifying"
—Joe Banno, Washington Post
Robin Scott and Janet Ying, violin; Phillip Ying, viola; David Ying, cello
The Grammy Award-winning Ying Quartet, now in its third decade, has attained a position of prominence through its brilliantly communicative performances and fearlessly imaginative view of chamber music in today's world. In addition to appearing regularly in celebrated concert halls around the world, the quartet has brought its performances to offices, schools, prisons, and the White House. Recent seasons have featured performances with jazz pianist Billy Childs, a tour of China, concerts for the Philadelphia and Phoenix Chamber Music Societies, and appearances as quartet-in-residence at the Bowdoin International Music Festival. The quartet's ongoing LifeMusic commissioning project has included works by Billy Childs, Lera Auerbach, Lowell Liebermann, Sebastian Currier, and John Novacek.
Joseph Haydn, String Quartet in G Minor, Op. 74, No. 3 ("Rider"), Hob III:74
Zhou Long, Song of the Ch'in
Tan Dun, Drum and Gong, Cloudiness, and Red Sona from Eight Colors for String Quartet
Vivian Fung, Pizzicato
Antonín Dvořák, String Quartet No. 11 in C Major, Op. 61
Sold Out
---
Pick-Staiger Concert Hall
Address
50 Arts Cir Dr
Evanston, IL 60208
United States
About
Pick-Staiger is a 989-seat hall located in the Arts Circle on the Evanston campus of Northwestern University. The main lobby entrance for concerts is on the west side of the building (revolving and regular doors). Since its inception in 1975, the hall has functioned as both a classroom and performance facility for Bienen School of Music performing ensembles, faculty recitals, festivals, and professional guest artists.