Festivals & Series
Yarn/Wire 
Part of NUNC! 5 (the Northwestern University New-Music Conference)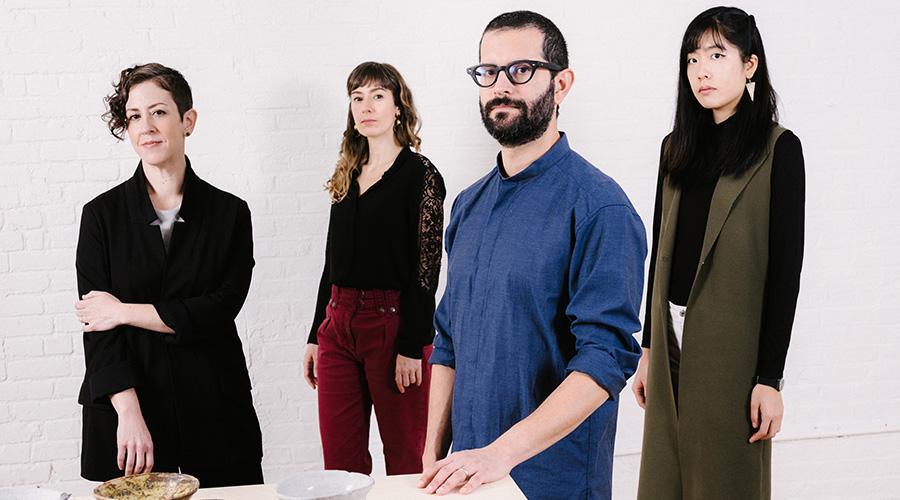 Saturday, April 22, 2023 at 7:30pm
Pick-Staiger Concert Hall
Laura Barger and Julia Den Boer, piano; Russell Greenberg and Sae Hashimoto, percussion

The Brooklyn Rail's George Grella calls Yarn/Wire "fascinating and exciting, with playing that is precise and full of purpose." Dedicated to the promotion of creative, experimental new music in the US and abroad, the quartet supports composers and audiences alike through live performances, educational activities, and large-scale collaborative projects. Their performance features Bienen Composition and Music Technology faculty member Alex Mincek's Pendulum VI: Trigger, Kelley Sheehan's acoustic sourings, and selections from the Call for Scores.
Luis Fernando Amaya, guerrilla de dientes entre los árboles
Kyong Mee Choi, In Void
Jack Langdon, it's all real
Alex Mincek, Pendulum VI: Trigger
Kelley Sheehan, acoustic sourings
Tickets are $10 for the general public and $5 for students with valid ID.
Buy Tickets
About NUNC! 5
April 21-23, 2023
The Institute for New Music's fifth conference and festival, NUNC! 5, will feature guest composers Julia Wolfe and Alex Temple as well as guest keynote speaker Miki Kaneda (Boston University). Guest ensembles include the New York-based Yarn/Wire.
The Northwestern University Symphony Orchestra, conducted by Alan Pierson, will open the conference with a performance of Luciano Berio's Sinfonia alongside Julia Wolfe's Fountain of Youth and Anna Meredith's Nautilus. The Bienen Contemporary/Early Vocal Ensemble, led by Donald Nally, will give the Midwest premiere of Julia Wolfe's Letter from Abigail together with David Lang's the national anthems. The conference will close with a Contemporary Music Ensemble concert conducted by Ben Bolter and Alan Pierson, featuring Julia Wolfe's Impatience, Alex Temple's The Man Who Hated Everything and Tania León's Rítmicas.
Show More
---
Pick-Staiger Concert Hall
Address
50 Arts Cir Dr
Evanston, IL 60208
United States
About
Pick-Staiger is a 989-seat hall located in the Arts Circle on the Evanston campus of Northwestern University. The main lobby entrance for concerts is on the west side of the building (revolving and regular doors). Since its inception in 1975, the hall has functioned as both a classroom and performance facility for Bienen School of Music performing ensembles, faculty recitals, festivals, and professional guest artists.