Student Recitals
Violin Institute Recital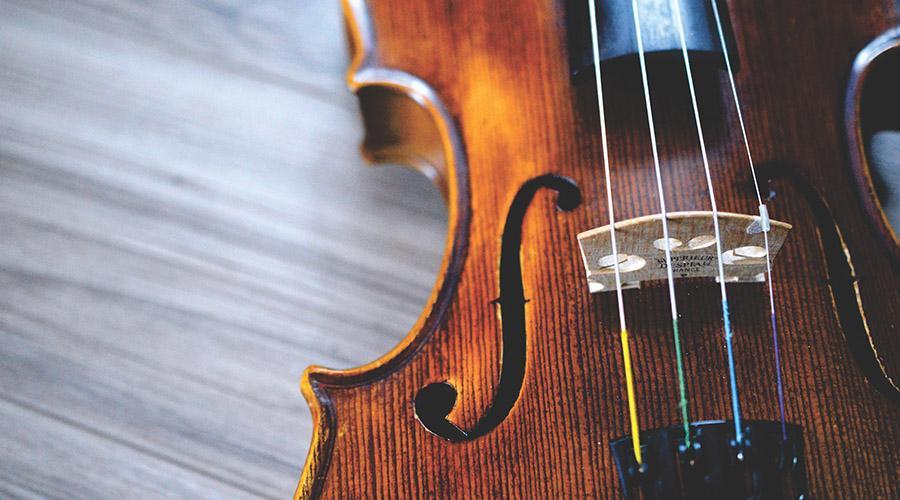 Monday, July 2, 2018 at 7:30pm
McClintock Choral and Recital Room
Shirley Trissell, piano
Performances by Violin Institute participants.
Ludwig van Beethoven, Sonata No. 5 in F Major, Op. 24: Allegro
W. A. Mozart, Concerto No. 3, K. 216: Allegro
Felix Mendelssohn, Concerto in E Minor, Op. 64: Allegro, molto appassionato and Allegretto non troppo--Allegro molto vivace
Niccolò Paganini (arr. Fritz Kreisler), La Campanella
Pablo de Sarasate, Zigeunerweisen
Béla Bartók, Rhapsody No. 1
Eugène Ysaÿe, Sonata No. 2: Obsession and Malinconia
Edouard Lalo, Symphonie espagnole, Op. 21: Intermezzo: Allegro non troppo
Camille Saint-Saëns, Concerto No. 3 in B Minor, Op. 61: Andantino quasi allegretto
Jean Sibelius, Concerto in D Minor, Op. 47: Allegro moderato
Henryk Wieniawski, Variations on an Original Theme
Free Event
Free Event
---
David and Carol McClintock Choral and Recital Room
Address
70 Arts Circle Drive
Evanston, IL 60208
United States
About
Located in the Patrick G. and Shirley W. Ryan Center for the Musical Arts, this rooms seats 120 and offers a flexible space for choral rehearsals, small ensemble performances, and student recitals.