Bienen Ensembles
University Singers
at the end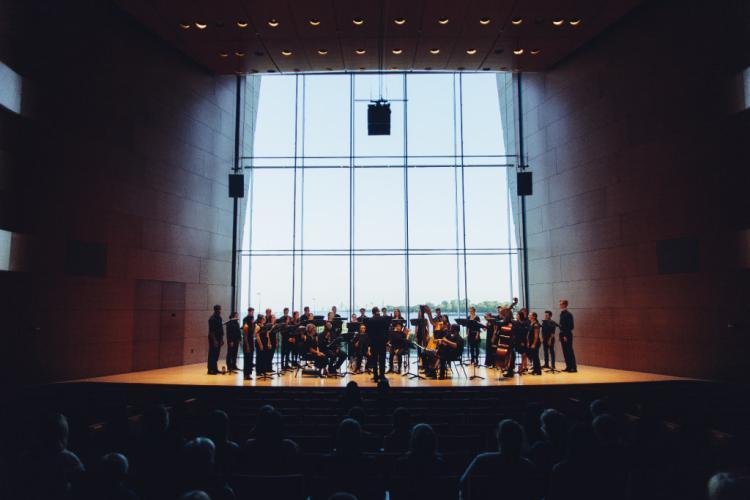 Sunday, May 19, 2019 at 4:00pm
Galvin Recital Hall
Albert Pinsonneault, conductor; Jeremy Edelstein, graduate assistant conductor; Charles Foster, accompanist

A program focused on cycles of nature, including birth and death, spring and winter, and endings that lead into beginnings. Featured composers include Dominick Argento, Johannes Brahms, and Felix Mendelssohn.
Jocelyn Hagen, Ophelia
Johannes Brahms, Spätherbst, Op. 92, No. 2
Dominick Argento, The Choirmaster's Burial
Johannes Brahms, Sehnsuhct, Op. 112, No. 1
Robert Harris, Canticle: The Hungry Angels
Johannes Brahms, Der Gang zum Liebchen, Op. 31, No. 3
Scott Gendel, We Must Be Slow
Johannes Brahms, O schöne Nacht, Op. 92, No. 12
Felix Mendelssohn, Verleih uns Frieden
Tickets are $6 for the general public and $4 for students with valid ID.
Sold Out
---
Mary B. Galvin Recital Hall
Address
70 Arts Circle Drive
Evanston, IL 60208
United States
About
Located in the Ryan Center for the Musical Arts, this 400-seat hall features a 40-foot glass wall offering views of Lake Michigan and the Chicago skyline. Undulating walls of Forest Stewardship Council–certified wood, covered with a thin layer of African moabi wood, provide optimal acoustics, and the hall is equipped with state-of-the-art sound and video equipment for recording.