Bienen Ensembles
Trombone Choir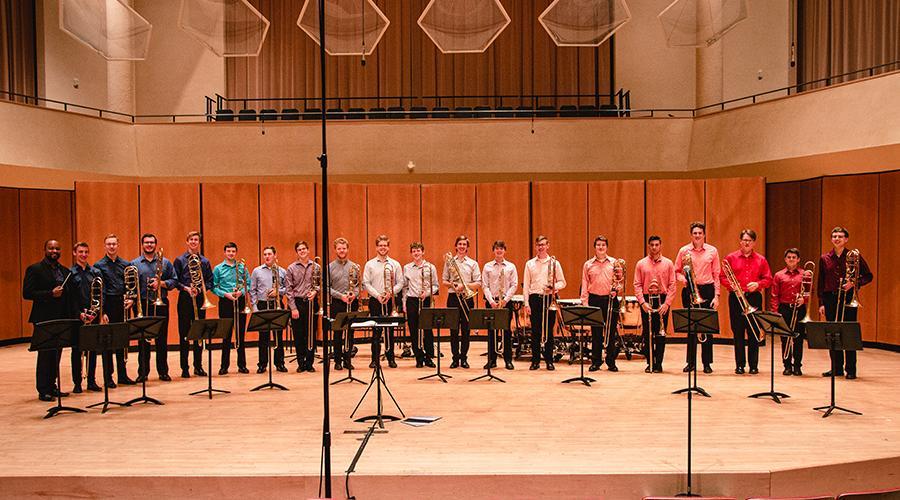 Monday, March 9, 2020 at 7:00pm
Pick-Staiger Concert Hall
Please note that the date and time of this performance have changed.
Christopher P. Davis, director
Music written and arranged for trombones.
Dmitri Shostakovich (arr. Bradley Palmer), Fire of Eternal Glory
Giuseppe Verdi, Sanctus
Richard Wagner (arr. Wesley Hanson), Elsa's Procession to the Cathedral
Walter S. Hartley, Canzona
Richard Strauss (arr. Jonathan Whitaker), Vienna Philharmonic Fanfare
James Kazik, Mini Overture
Edvard Grieg (arr. Randall Malmstrom), Nordraak's Funeral Music
Anthony DiLorenzo, Full Tilt
Tickets are $6 for the general public and $4 for students with valid ID.
Buy Tickets
---
Pick-Staiger Concert Hall
Address
50 Arts Cir Dr
Evanston, IL 60208
United States
About
Pick-Staiger is a 989-seat hall located in the Arts Circle on the Evanston campus of Northwestern University. The main lobby entrance for concerts is on the west side of the building (revolving and regular doors). Since its inception in 1975, the hall has functioned as both a classroom and performance facility for Bienen School of Music performing ensembles, faculty recitals, festivals, and professional guest artists.