Bienen Ensembles
Northwestern University Symphony Orchestra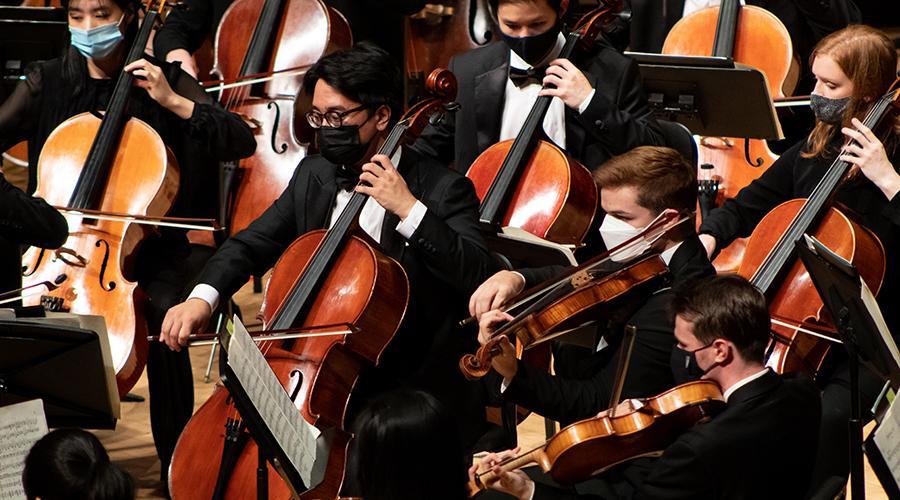 Saturday, March 5, 2022 at 3:00pm
Pick-Staiger Concert Hall
Victor Yampolsky, conductor; Vincent Ip, piano; Charles Lilley, alto saxophone; Haddon Kay, cello 
A performance showcasing winners of Northwestern's Concerto Competition. 
Antonín Dvořák, Cello Concerto in B Minor, Op. 104, B. 191 
Sergei Prokofiev, Piano Concerto No. 3 in C Major, Op. 26 
Kenneth Fuchs, Rush: Concerto for Alto Saxophone and Orchestra 
Free Event
---
Pick-Staiger Concert Hall
Address
50 Arts Cir Dr
Evanston, IL 60208
United States
About
Pick-Staiger is a 989-seat hall located in the Arts Circle on the Evanston campus of Northwestern University. The main lobby entrance for concerts is on the west side of the building (revolving and regular doors). Since its inception in 1975, the hall has functioned as both a classroom and performance facility for Bienen School of Music performing ensembles, faculty recitals, festivals, and professional guest artists.