Bienen Ensembles
Northwestern University Jazz Orchestra Zoom Concert
Original Masterworks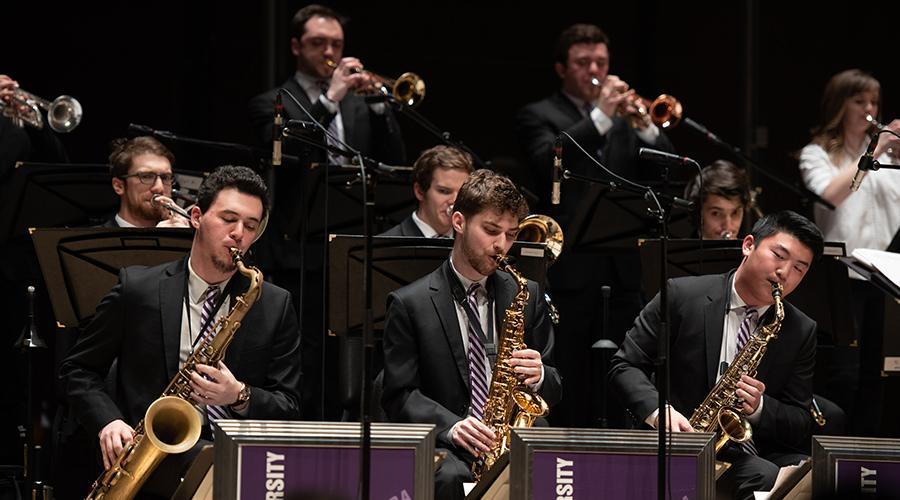 Friday, June 5, 2020 at 4:30pm
This event has been rescheduled from June 2 to June 5.
Victor Goines and Darius Hampton, conductors
A remote concert of diverse and impactful original compositions by the students of the Northwestern University Jazz Studies Program, presented via Zoom. Provide your email address via the button below, and you will be sent a Zoom link prior to the concert.
The performance features original music by:
Albert Kuo
Austin Klewan
Jon Rosen
Joe Nedder
Caleb Eckstein
Emma Blau
Peter Hoerenz
Clay Eshleman
Shanth Gopalswamy
Jesse Lear
Darsan Swaroop Bellie
Ethan Siau
Oliver Holden-Moses
Tyler Santee
Free Event