Bienen Ensembles
Northwestern University Jazz Ensemble
The Legacy of Louis Armstrong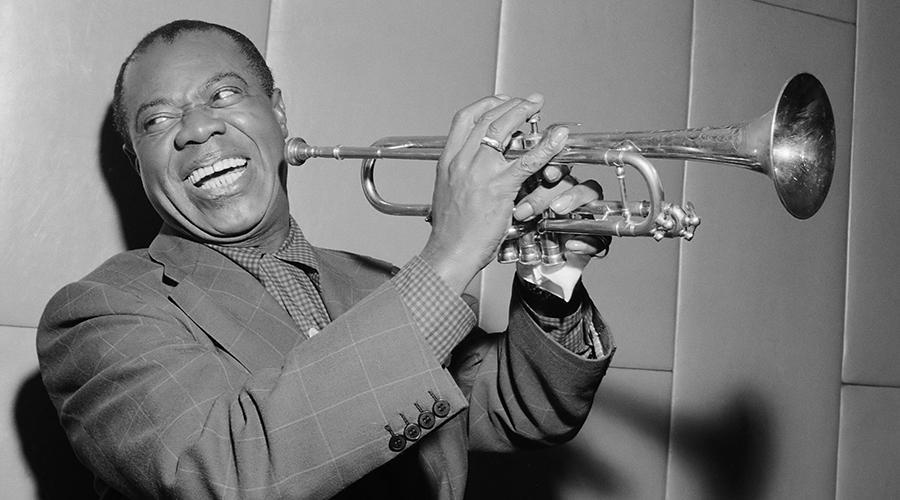 Tuesday, October 31, 2023 at 7:30pm CDT
Galvin Recital Hall
Darius Hampton, conductor
All of the elements that would become jazz—swing, the blues, syncopation, improvisation, scatting—existed previously, but Louis Armstrong blended them in a way that would change music forever. His virtuosity as a trumpet soloist inspired instrumentalists to imitate him, establishing the improvised solo as a centerpiece of jazz. Though his unique, gravelly voice was far from the accepted ideal, jazz singers—from Ella and Billie to Frank and Bing—imitated his phrasing, styling, and scatting. "West End Blues," "Heebie Jeebies," "Mack the Knife," "Stardust," "Ain't Misbehavin'," "Hello, Dolly," and "What a Wonderful World" are among the multitude of tunes for which his is the definitive version, and he collaborated with such giants as Duke Ellington, Fletcher Henderson, Oscar Peterson, and Earl Hines. Join the new Northwestern University Jazz Ensemble for a celebration of Armstrong's legacy.
View Live Stream
Tickets are $8 for the general public and $5 for students with valid ID.
Buy Tickets
---
Mary B. Galvin Recital Hall
Address
70 Arts Circle Drive
Evanston, IL 60208
United States
About
Located in the Ryan Center for the Musical Arts, this 400-seat hall features a 40-foot glass wall offering views of Lake Michigan and the Chicago skyline. Undulating walls of Forest Stewardship Council–certified wood, covered with a thin layer of African moabi wood, provide optimal acoustics, and the hall is equipped with state-of-the-art sound and video equipment for recording.