Bienen Ensembles
Kangmin Justin Kim Vocal Master Class
Part of the Tichio-Finnie Vocal Master Class Series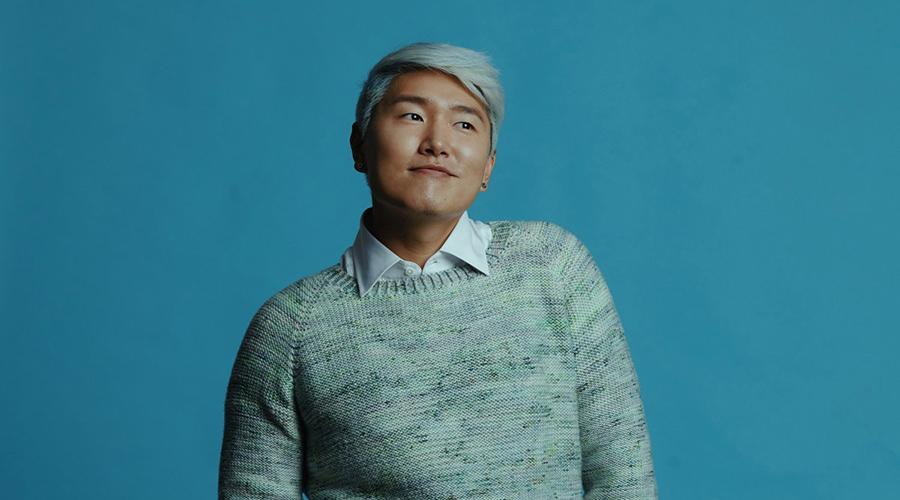 Wednesday, January 25, 2023 at 7:00pm CST
Galvin Recital Hall
This event will also be presented as a live stream.
Jonathan Gmeinder, piano
One of the most sought-after countertenors of his generation, Bienen alumnus Kangmin Justin Kim has earned recognition for his roles in Baroque repertoire, contemporary music, and Mozart's trouser roles. The 2021-22 season saw his return to the Vienna State Opera for Henze's Das verratene Meer (The Betrayed Sea), his highly-anticipated role debut as Knusperhexe in Hänsel und Gretel at Theater Wiesbaden, and his "simply breathtaking" (Santa Fe Reporter) Santa Fe Opera debut in the title role of the world premiere of Huang Ruo's M. Butterfly. His 2022-23 season opened with a return to Venice as Hyacinthus in Teatro La Fenice's new staging of Mozart's Apollo et Hyacinthus at Teatro Malibran. In this master class, he coaches accomplished Bienen voice and opera program students.
G. F. Handel, "Non disperar, chi sa?" from Giulio Cesare
Kaytlin Withers, soprano
Antonio Vivaldi, "Vedrò con mio diletto" from Giustino
Casey Lyons, countertenor
W. A. Mozart, "Padre, germani, addio" from Idomeneo
Michelle Ravitsky, soprano
Benjamin Britten, "I Know a Bank Where the Wild Thyme Blows" from A Midsummer Night's Dream
Eugene Hwang, countertenor
W.A. Mozart, "Madamina, il catalogo è questo" from Don Giovanni
Seoyong Lee, bass-baritone
Tickets are $10 for the general public and $5 for students with valid ID.
Sold Out
---
Mary B. Galvin Recital Hall
Address
70 Arts Circle Drive
Evanston, IL 60208
United States
About
Located in the Ryan Center for the Musical Arts, this 400-seat hall features a 40-foot glass wall offering views of Lake Michigan and the Chicago skyline. Undulating walls of Forest Stewardship Council–certified wood, covered with a thin layer of African moabi wood, provide optimal acoustics, and the hall is equipped with state-of-the-art sound and video equipment for recording.