Festivals & Series
CANCELED: Fascinatin' Rhythms
Keyboard Conversations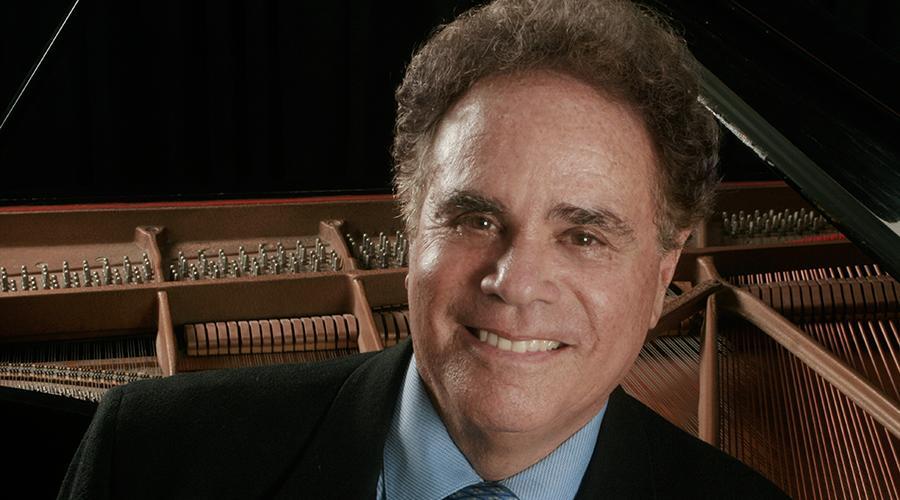 Friday, May 8, 2020 at 7:30pm
Pick-Staiger Concert Hall
For the health and safety of the Bienen School community and our valued patrons, this event has been canceled.
Jeffrey Siegel, piano
In this season's spirited conclusion, hear jazz and ragtime music of Gershwin and Joplin; waltzes, polkas, and the popular tango "Por una Cabeza"; the pulsating Toccata from Ginastera's electrifying Sonata No. 1; the famous March from The Love for Three Oranges by Prokofiev; and the stupendous, Vladimir Horowitz-inspired arrangement of Sousa's "Stars and Stripes Forever."
George Gershwin, "Rialto Ripples"
Scott Joplin, "Wall Street Rag"
George Gershwin, "Fascinatin' Rhythm" and "I Got Rhythm"
Carl Maria von Weber, Invitation to the Dance, Op. 65
Bedřich Smetana, Polka in G Minor
Dmitri Shostakovich, Polka from The Age of Gold
Alberto Ginastera, Finale from Piano Sonata No. 1
Sergei Prokofiev, March from The Love for Three Oranges
Claude Debussy, Evening in Granada
John Philip Sousa, "The Stars and Stripes Forever"
Keyboard Conversations subscriptions are now available. Single tickets are $30 for the general public and $10 for students with valid ID.
---
Pick-Staiger Concert Hall
Address
50 Arts Cir Dr
Evanston, IL 60208
United States
About
Pick-Staiger is a 989-seat hall located in the Arts Circle on the Evanston campus of Northwestern University. The main lobby entrance for concerts is on the west side of the building (revolving and regular doors). Since its inception in 1975, the hall has functioned as both a classroom and performance facility for Bienen School of Music performing ensembles, faculty recitals, festivals, and professional guest artists.