Recitals & Visiting Artists
Ensemble in Residence: Newberry Consort
Music Fit for the Medicis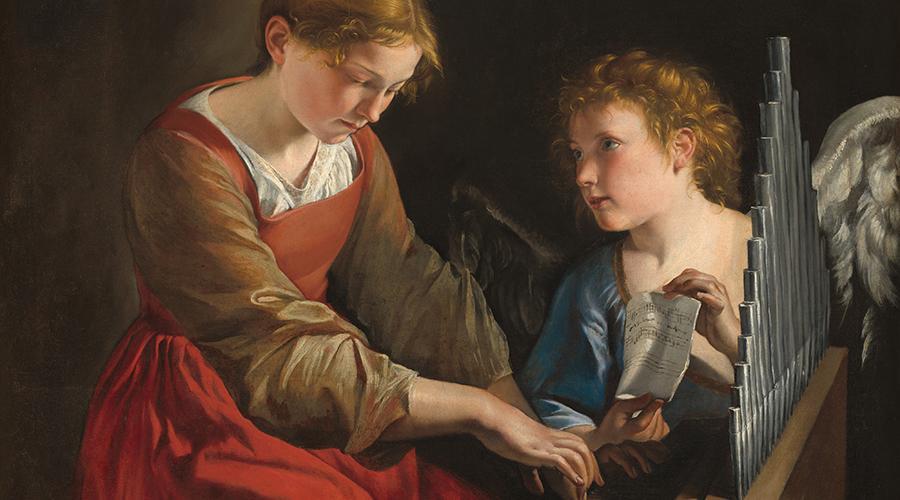 Sunday, February 20, 2022 at 3:00pm
Galvin Recital Hall
Preconcert lecture, 2:30 p.m.
David Douglass, director and medieval strings; Allison Monroe, medieval strings and harp; Catalina Vicens, organetto; Mark Rimple, lute, psaltery, and citole; Danny Mallon, percussion; Salomé Sandoval, soprano and citole; Ellen Hargis, director and soprano; Matthew Dean, tenor; Shawn Keener, projection design 
The 15th-century Italian banker Cosimo de' Medici is known for establishing his family in the world of finance, but he also collected and preserved music by the best Florentine composers of the previous decades, including Francesco Landini, Jacopo da Bologna, and Lorenzo da Firenze. The Consort draws from Medici music collections which include lively music for dancing, gorgeous and complex polyphony, and songs with lyrics by Dante, Petrarch, and Boccaccio. This performance by singers and medieval strings, harp, lute, percussion, and organetto, together with Shawn Keener's graphics and supertitle translations, will evoke the rich tapestry of life at the Medici court. 
Sold Out
---
Mary B. Galvin Recital Hall
Address
70 Arts Circle Drive
Evanston, IL 60208
United States
About
Located in the Ryan Center for the Musical Arts, this 400-seat hall features a 40-foot glass wall offering views of Lake Michigan and the Chicago skyline. Undulating walls of Forest Stewardship Council–certified wood, covered with a thin layer of African moabi wood, provide optimal acoustics, and the hall is equipped with state-of-the-art sound and video equipment for recording.