Recitals & Visiting Artists
CANCELED: Alberto Bocini, double bass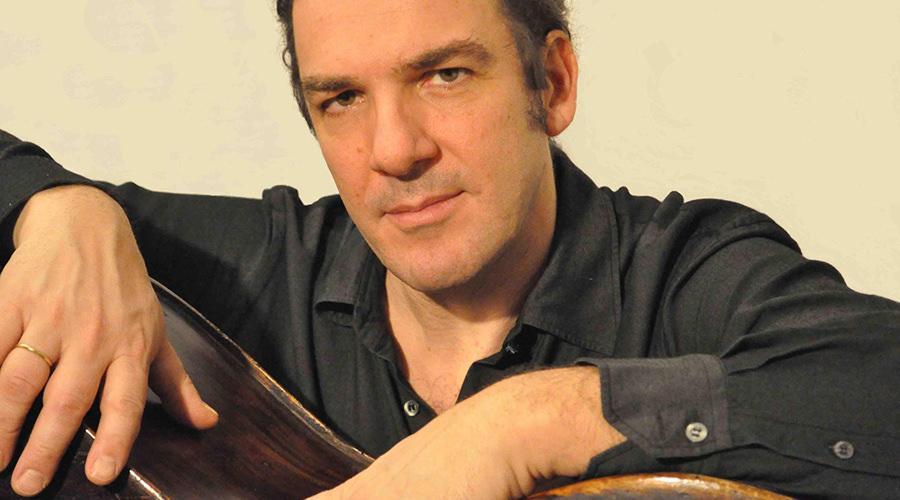 Wednesday, April 8, 2020 at 7:30pm
McClintock Choral and Recital Room
For the health and safety of the Bienen School community and our valued patrons, this event has been canceled.
Erin Qureshi, piano
Alberto Bocini has served as principal double bass of Rome's Orchestra Nazionale dell'Accademia di Santa Cecilia and the Orchestra del Maggio Musicale Fiorentino, directed by Zubin Mehta. He has also appeared with Milan's Orchestra Teatro alla Scala, the London Symphony Orchestra, the Tokyo Symphony Orchestra, and the Berliner Symphoniker, among others. As a chamber musician, he has performed with Yuri Bashmet, Vadim Repin, Patric Gallois, Natalia Gutman, Eric Rucke, and as a member of the quartet Bass Gang. Bocini is a professor at the Haute école de musique de Genève in Switzerland.
Alberto Bocini, Tre piccoli pezzi
Alberto Bocini, Nightmare After Strauss
Alberto Bocini, Ballad No. 3
Giovanni Bottesini (arr. Alberto Bocini), Tema e variazioni su "Nel Corso più non me sento"
Giovanni Bottesini, Variations on The Carnival of Venice
Alessandro Cavicchi, Largo al Basstotum
Alessandro Cavicchi, Shining Stars Bossa
Alessandro Cavicchi, La tramvia di Brindisi
Alessandro Cavicchi, Daddy, My Darling
Free Event
---
David and Carol McClintock Choral and Recital Room
Address
70 Arts Circle Drive
Evanston, IL 60208
United States
About
Located in the Patrick G. and Shirley W. Ryan Center for the Musical Arts, this rooms seats 120 and offers a flexible space for choral rehearsals, small ensemble performances, and student recitals.