Festivals & Series
Call for Performers
Part of NUNC! 5 (the Northwestern University New-Music Conference)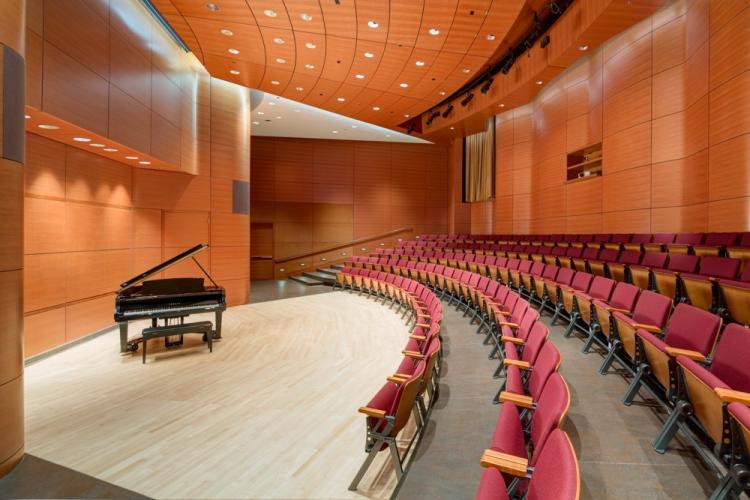 Sunday, April 23, 2023 at 2:00pm CDT
McClintock Choral and Recital Room
Selections from the Call for Performers. 
• Craig Davis Pinson, Nube I
Pinson Chamber Band (Molly Jones, tenor saxophone; Evan Kopca, clarinet; Noah Jenkins, viola; Erica Miller, cello; Mabel Kwan, accordion; Bill Harris, drums; Samuel R Scranton, drums; Chet Zenor, electric guitar; Craig Davis Pinson, electric guitar)
• Eliza Brown, Shaked Graces
Yu-Fang Chen, violin; Peter Opie, cello
• Julia Wolfe, My Lips From Speaking 
Sandra Coursey, piano; Stephen Ekhert, piano
• Carl Schimmel, An Illustrated Ontogeny of the Flower Snark
Gresham Duo (David Gresham, clarinet; Momoko Gresham, piano)
• Chin Ting Chan, Crosswind
Tower Duo (Erin Helgeson Torres, flute; Michael Rene Torres, saxophone)
• Noah Jenkins, Not dead, but in a trance... a sad but profound sensation
Mabel Kwan, piano
• Peter Kramer, Copse of Trees
Ben Roidl-Ward, bassoon; Peter Kramer, piano
• Travis Laplante, The Obvious Place
Casey Grev, tenor saxophone
• Hans Thomalla, Piano Counterpart
Yumi Suehiro, piano
• Margarete Huber, Kurze Blitze, Donner, Sonne, Wind und Regen
Fidan Aghayeva-Edler, piano
• Alex Temple, Thick Line
Lawrence Graduate Bayreuth Tuben Quintet  (Lydia Van Dreel, Ann Ellsworth, Leander Star, Lee Cyphers, John Gattis
Free Event
About NUNC! 5
April 21-23, 2023
The Institute for New Music's fifth conference and festival, NUNC! 5, will feature guest composers Julia Wolfe and Alex Temple as well as guest keynote speaker Miki Kaneda (Boston University). Guest ensembles include the New York-based Yarn/Wire.
The Northwestern University Symphony Orchestra, conducted by Alan Pierson, will open the conference with a performance of Luciano Berio's Sinfonia alongside Julia Wolfe's Fountain of Youth and Anna Meredith's Nautilus. The Bienen Contemporary/Early Vocal Ensemble, led by Donald Nally, will give the Midwest premiere of Julia Wolfe's Letter from Abigail together with David Lang's the national anthems. The conference will close with a Contemporary Music Ensemble concert conducted by Ben Bolter and Alan Pierson, featuring Julia Wolfe's Impatience, Alex Temple's The Man Who Hated Everything and Tania León's Rítmicas.
Show More
---
David and Carol McClintock Choral and Recital Room
Address
70 Arts Circle Drive
Evanston, IL 60208
United States
About
Located in the Patrick G. and Shirley W. Ryan Center for the Musical Arts, this rooms seats 120 and offers a flexible space for choral rehearsals, small ensemble performances, and student recitals.