Recitals & Lectures
Ben Roidl-Ward, bassoon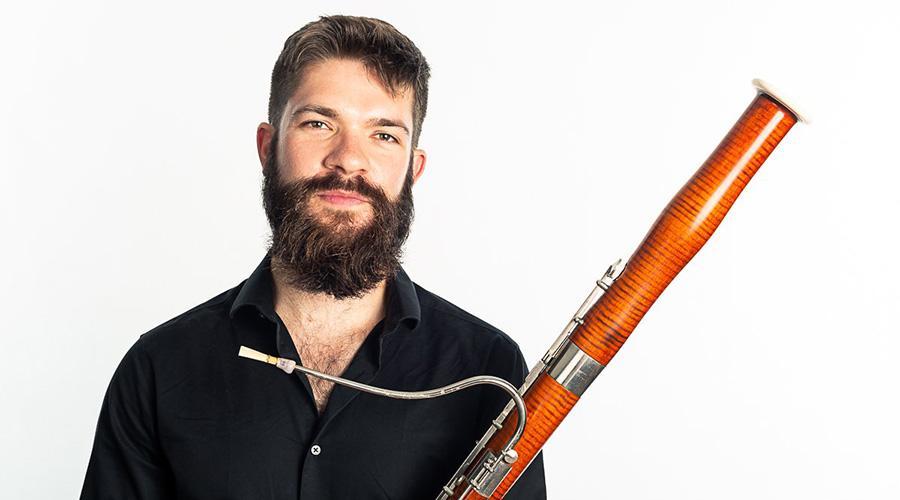 Thursday, May 11, 2023 at 7:30pm CDT
Regenstein Master Class Room
Solo bassoonist for Ensemble Dal Niente and principal bassoonist of the Chicago Sinfonietta, Ben Roidl-Ward ('21 DMA) is assistant professor of bassoon at the University of Northern Iowa and coaches the Lucerne Festival Contemporary Orchestra. A 2018 Luminarts Fellow in Classical Music, Roidl-Ward was one of five finalists in the International Double Reed Society's 2020 Gillet-Fox Competition. His dedication to working with and advocating for composers of his generation has led to numerous commissions and over 125 premieres of chamber works featuring the bassoon. His debut solo album, Axis Mundi: New Works for Bassoon, was released on the Sideband Records label in November 2022. 
Pedram Diba, Untimed Time (world premiere) 
Ruud Roelofsen, Wraith I (world premiere) 
Catherine Phang, B...loom (world premiere) 
Free Event
---
Regenstein Master Class Room
Address
Bienen School of Music
60 Arts Circle Drive
Evanston, IL 60208
United States
About
The Regenstein Master Class Room is located in the Regenstein Hall of Music, directly adjacent to the Ryan Center for the Musical Arts. Seating 200, the room hosts hundreds of performances and other events each year.