Madison Leonard '16 MMus, praised for her "silvery, ethereal-sounding Sophie" by Opera magazine and "lovely vocal delicacy" in The Telegraph, returns to the roles of Gilda in Rigoletto and Juliette in Roméo et Juliette with Dallas Opera and Central City Opera, respectively, in the 2022-23 season. She also makes roles debuts as Leïla in Les pêcheurs des perles with Austin Opera and Marie in La fille du régiment with Utah Opera. Future engagements include her return to Garsington Opera, where she made an acclaimed role and company debut as Sophie in Der Rosenkavalier. Last season, she returned to Austin Opera and made her debut with the Lyric Opera of Kansas City as Chrisann Brennan in Bates' The [R]evolution of Steve Jobs. She also sang excerpts of the title role of Lucia di Lammermoor in concert with the Sacramento Philharmonic and joined Utah Opera as Mabel in The Pirates of Penzance.
After being named a grand finalist winner of the Metropolitan Opera National Council Auditions in 2018 and training as a Cafritz Young Artist at Washington National Opera, Leonard lived and performed in Switzerland for three years with her husband, baritone Shea Owens. They now have a son and live in Orem, Utah, where Shea is the Director of Opera at Brigham Young University.
Why did you choose the Bienen School of Music?
I loved my impression of the school during my live audition, and I had an incredible (and tough) trial voice lesson with Karen Brunssen. After receiving a generous scholarship offer, I knew that it was the right place to be to continue my training.
Which professors influenced you the most during your time at the Bienen School of Music?
Karen Brunssen, Alan Darling, Laurann Gilley, and Richard Boldrey all dramatically shaped my time at Bienen. I was continually challenged by these teachers to broaden my musical horizons and get serious about practicing. I think back to the precious time spent in their studios often as I prepare roles myself these days!
Tell us about a particular experience that impacted you during your time at the Bienen School of Music.
I have a cherished memory of singing the act II finale of Mozart's Le nozze di Figaro (one of my all-time favorite jams) on stage with most of my grad classmates (and also, best friends). I remember peeking around the stage and seeing their faces, hearing their voices, singing that glorious music, and feeling incredibly grateful. I still do.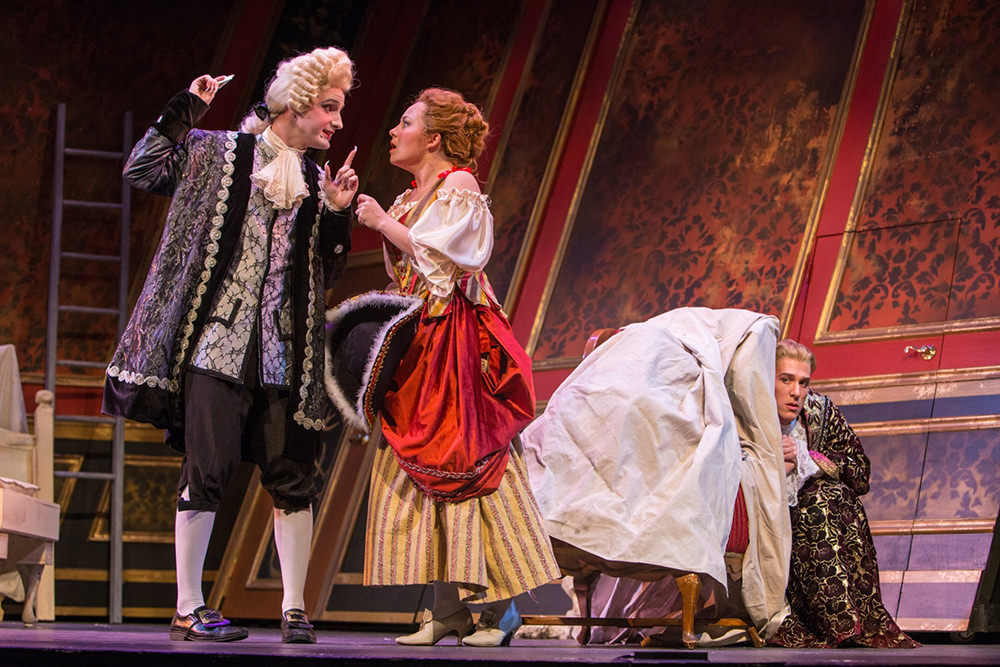 What lesson did you learn at Bienen that has continued to resonate with you in your career?
Enjoy the work. Performances are wonderful, but they're the icing on the cake. If I'm going to really commit to this career, I need to enjoy the "cake," too — preparing roles, rehearsing, living the freelancer lifestyle, etc.
Describe one of your career highlights.
Singing on the Metropolitan Opera stage with the Met orchestra during the Grand Finals of the MONC auditions. I was so overwhelmed with emotion, I almost burst into laughter during the silence of my final cadenza in "Caro nome" (I'm really glad I didn't).
What music have you been listening to lately?
Emily King, Cécile McLorin Salvant, and any good funk