Recitals & Visiting Artists
Violin Institute Recital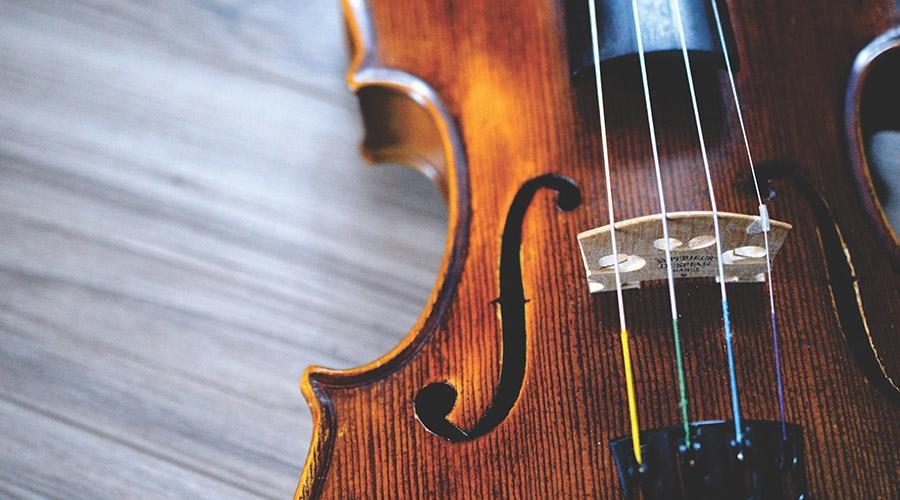 Monday, July 1, 2019 at 7:30pm
McClintock Choral and Recital Room
Shirley Trissell, piano
Performances by participants in the Summer Violin Institute, an intensive two-week program designed to help develop strong technical ability and advanced musical skills through individual instruction and master classes.
J. S. Bach, Fugue from Sonata No. 1 in G Minor, BWV 1001
Sergei Prokofiev, Allegro, molto appassionato from Sonata No. 2, Op. 94a
Pyotr Ilyich Tchaikovsky, Allegro moderato from Violin Concerto in D Major, Op. 35
J. S. Bach, Chaconne from Partita No. 2 in D Minor, BWV 1004
Antonín Dvořák, Allegro ma non troppo from Violin Concerto in A Minor, Op. 53
Johannes Brahms, Allegro non troppo, Violin Concerto in D Major, Op. 77
Free Event
---
David and Carol McClintock Choral and Recital Room
Address
70 Arts Circle Drive
Evanston, IL 60208
United States
About
Located in the Patrick G. and Shirley W. Ryan Center for the Musical Arts, this rooms seats 120 and offers a flexible space for choral rehearsals, small ensemble performances, and student recitals.