Recitals & Visiting Artists
Sherman Irby's Journey Through Swing
Featuring Sherman Irby and Victor Goines, with Bienen jazz students and guest violinist Eli Bishop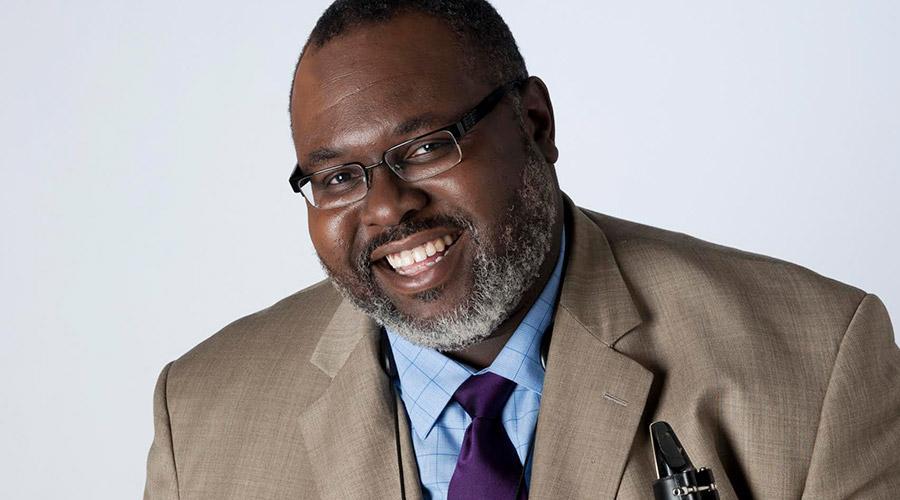 Saturday, April 20, 2019 at 2:00pm
Galvin Recital Hall
Sherman Irby, alto, tenor, and baritone saxophone; Victor Goines, tenor and soprano saxophone and clarinet; Austin Klewan, tenor saxophone and clarinet; Sam Wolsk, trumpet; John Grimm, trombone; Jacob Galdes, guitar and banjo; Peter Hoerenz, piano; George Estey, bass; Oliver Holden-Moses, drums; Eli Bishop, violin; Emma Blau, narrator
Jazz music is a language that speaks directly to the soul. Just as English has many different dialects, jazz has its own various styles relating to its home regions. This is Sherman Irby's Journey Through Swing! A member of the Lincoln Center Jazz Orchestra with Wynton Marsalis since 2005, Sherman Irby has recorded and toured with Marcus Roberts, participated in Betty Carter's Jazz Ahead program, and served as a member of Roy Hargrove's ensemble for four years. For this special program, curated and originally presented by Jazz at Lincoln Center, Irby is joined by his JALC colleague—Bienen School director of jazz studies Victor Goines—and a select group of top Bienen School jazz students, plus guest violinist Eli Bishop. Their dynamic musical journey features Irby's arrangements of swinging hits by Jelly Roll Morton, Hoagy Carmichael, Lester Young, Bennie and Buster Moten, Charlie Parker, Wayne Shorter, and more. 
This performance is sponsored in part by WDCB 90.9 FM.            
Tickets are $25 for the general public and $10 for students with valid ID.
Sold Out
---
Mary B. Galvin Recital Hall
Address
70 Arts Circle Drive
Evanston, IL 60208
United States
About
Located in the Ryan Center for the Musical Arts, this 400-seat hall features a 40-foot glass wall offering views of Lake Michigan and the Chicago skyline. Undulating walls of Forest Stewardship Council–certified wood, covered with a thin layer of African moabi wood, provide optimal acoustics, and the hall is equipped with state-of-the-art sound and video equipment for recording.