Recitals & Visiting Artists
Sergio Lamberto, violin and Giacomo Fuga, piano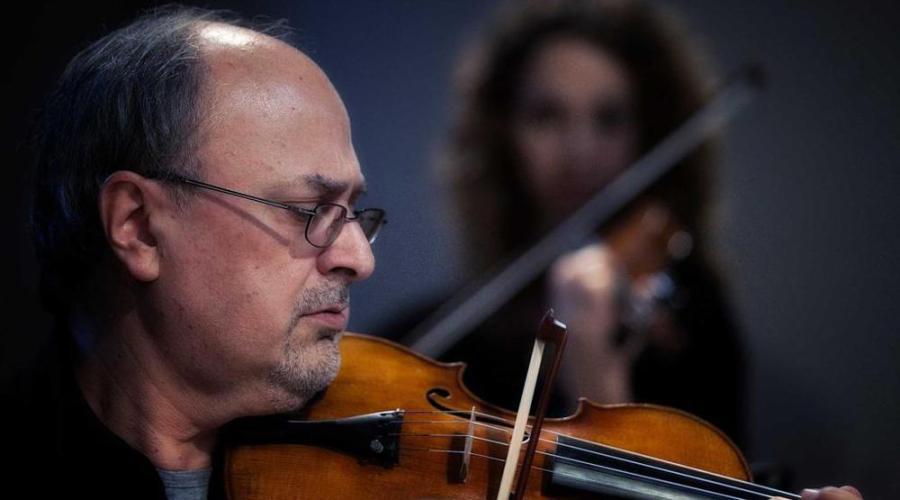 Sunday, October 14, 2018 at 7:30pm
McClintock Choral and Recital Room
A teacher at the Turin Conservatory, Sergio Lamberto has served as principal violinist in the Bolzano-Trento Haydn Orchestra as well as the Turin Chamber Orchestra and Turin Philharmonic. He performs on the Stradivarius once played by Italian violinist Teresina Tua—whose playing inspired Edvard Grieg to compose his third violin sonata, featured in this program. Pianist Giacomo Fuga, senior professor of piano at the Verdi Conservatory in Turin, has given solo performances in Paris, Graz, Geneva, Tokyo, Turin, Milan, and Rome, and is a member of the award-winning Trio di Torino.
 
Healey Willan, Sonata No. 1 in E Minor
Sandro Fuga, Sonata No. 3
Edvard Grieg, Sonata No. 3 in C Minor
Free Event
---
David and Carol McClintock Choral and Recital Room
Address
70 Arts Circle Drive
Evanston, IL 60208
United States
About
Located in the Patrick G. and Shirley W. Ryan Center for the Musical Arts, this rooms seats 120 and offers a flexible space for choral rehearsals, small ensemble performances, and student recitals.