Recitals & Visiting Artists
Rebecca Rischin, clarinet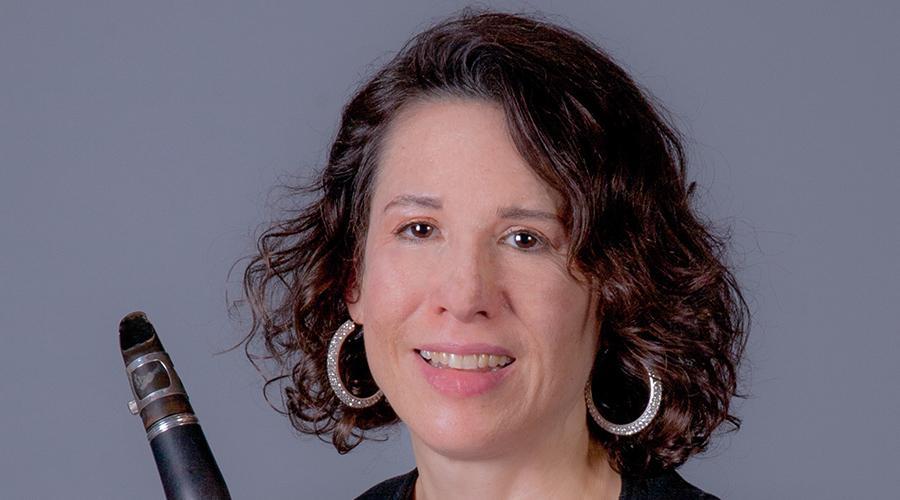 Tuesday, April 9, 2019 at 12:30pm
Regenstein Master Class Room
Youmee Kim, piano
First-place winner at the 1994 First International Clarinet Competition in Krakow, Poland, Rebecca Rischin has performed throughout Europe and North and South America to critical acclaim. Her Centaur Records release with pianist Youmee Kim, Clarinet Fantasies, received rave reviews. "Rischin has a superb technique and a musicality to match; her legato line is a joy, and she shades melodies as a singer might," raves Fanfare. A graduate of Yale University and Floriday State University, Rischin also earned the performance diploma from the Ecole Normale de Musique de Paris. She is currently professor of clarinet at Ohio University.
Janos Komives, Flammes: Cinq études pour clarinette seule
Domenico Mirco (ed. Diane Barger), Fantasia sopra motivi dell'opera La Sonnambula
Jonathan D. Flowers, "Remembering Grámila" from Visions in the Dark
Ramón Carnicer y Batlle (ed. P. Rubio), Fantasia
Alan Shulman, Rendezvous
Free Event
---
Regenstein Master Class Room
Address
Bienen School of Music
60 Arts Circle Drive
Evanston, IL 60208
United States
About
The Regenstein Master Class Room is located in the Regenstein Hall of Music, directly adjacent to the Ryan Center for the Musical Arts. Seating 200, the room hosts hundreds of performances and other events each year.