Festivals & Series
Marc-André Hamelin, piano
Skyline Piano Artist Series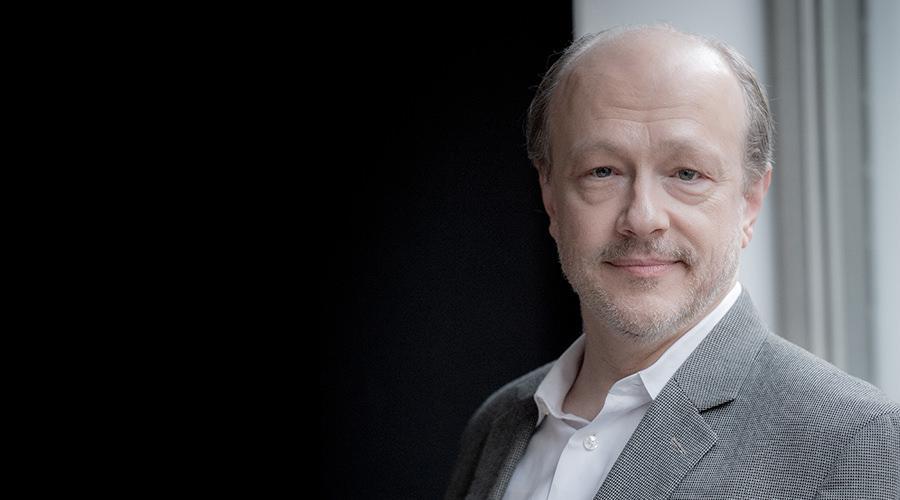 Friday, May 3, 2019 at 7:30pm
Galvin Recital Hall
Tickets to this performance are currently sold out.
Winner of the 2018 Jean Gimbel Lane Prize in Piano Performance
"Is it possible for a pianist to be too good? If anyone faces jeopardy with that question, it's Marc-André Hamelin…Outwardly miraculous, beneath the surface it felt as if each note's every possibility had been considered in advance, then ensconced in a pianism of total authority."
–New York Times
Marc-André Hamelin is recognized the world over for his consummate musicianship and brilliant technique. He has received multiple Grammy nominations, and his three-disc recording of the music of Ferruccio Busoni was honored with the 2014 ECHO Klassik Instrumentalist of the Year award and named Disc of the Year by Diapason and Classica magazines. His 2017-18 season included appearances at Carnegie Hall and Amsterdam's Concertgebouw, and with the Seattle Symphony, Toronto Symphony, Orchestre de Paris, and Moscow Philharmonic, among others. He was also a member of the jury for the 15th Van Cliburn International Piano Competition, where preliminary round competitors were required to perform his composition "L'homme armé"—the first time the composer of the competition's commissioned work was also a member of the jury. Hamelin records exclusively for Hyperion Records; his most recent releases include a disc of Schubert's Piano Sonata in B-flat Major and Four Impromptus, Stravinsky's The Rite of Spring, Concerto for Two Pianos with Leif Ove Andsnes, and Rachmaninov Piano Concerto No. 3 with the London Philharmonic Orchestra and Vladimir Jurowski.
Johann Sebastian Bach (arr. Ferruccio Busoni), Chaconne from Violin Partita No. 2 in D Minor, BWV 1004
Robert Schumann, Fantasie in C Major, Op. 17
Alexis Weissenberg, Six Arrangements of Songs Sung by Charles Trénet
Mario Castelnuovo-Tedesco, Cipressi (Cypresses)
Frédéric Chopin, Polonaise-fantaisie in A-flat Major, Op. 61
Frédéric Chopin, Scherzo No. 4 in E Major, Op. 54
Sold Out
---
Mary B. Galvin Recital Hall
Address
70 Arts Circle Drive
Evanston, IL 60208
United States
About
Located in the Ryan Center for the Musical Arts, this 400-seat hall features a 40-foot glass wall offering views of Lake Michigan and the Chicago skyline. Undulating walls of Forest Stewardship Council–certified wood, covered with a thin layer of African moabi wood, provide optimal acoustics, and the hall is equipped with state-of-the-art sound and video equipment for recording.