Recitals & Visiting Artists
Leo Discenza and Kate Li, composition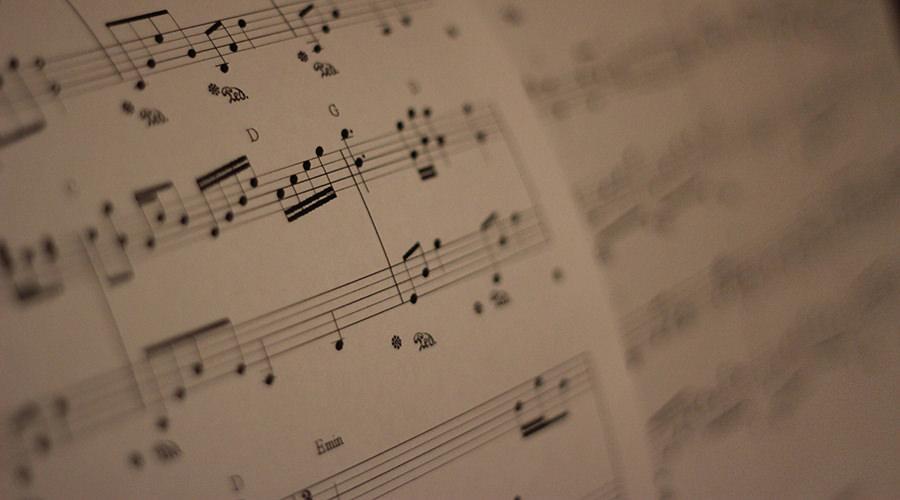 Monday, May 9, 2022 at 7:30pm CDT
Galvin Recital Hall
Bachelors of Music 
Students of Hans Thomalla
Tickets are not required for this event.
Free Event
Music by Leo Discenza
You Saved Me 
how I lost my name 
When Philomel Her Voice Doth Raise 
Held 
According to fixed rules 
An Equilibrium of Forces 
Scene at Lake with Beavers 
how I lost my name (supplement) 
Show More
Music by Kate Li
Odi et Amo for SATB vocals 
a call for SATB vocals 
xiao yanzi for SAT vocals, cello, and piano 
weishenme? For SAT vocals, cello, and piano 
Resolve, Resolved for oboe and piano 
I Want... for piano trio 
A proximate feelings of Mine for cello and electronics 
Raindrops for electronics 
consolations in F for piano 
Show More
Supporting Musicians
Oboe
Kelley Osterberg
Saxophone
Leo Schlaifer (alto saxophone)
Matt Dardick (baritone saxophone)
Jared Marble
Piano
Joanne Lee
Quynh-May Ngyuen
Marvin Lei
Jiarui Yu
Violin
Joelle Chen
Cristina Ciubancan
Viola
Johanna Carmona
Cello
Magdalena Sustere
Soprano
Stephanie Chee 
Ashley Brewer 
Camille WIlliams 
Isza Wu 
Daphne Meng
Rena Maduro
Mezzo-soprano
Kay Cui
Valerie Filloux 
Lauren Randolph 
Flemming Li
Tenor
Adam Clayton 
David Garcia-Suarez 
Andre Gu 
David Hines
Marvin Lei 
Bass
Zachary Kurzenberger 
Aspen Buckingham 
Clarence Sanders 
Ian Morris
Antonio Ruiz-Nokes
Show More
---
Mary B. Galvin Recital Hall
Address
70 Arts Circle Drive
Evanston, IL 60208
United States
About
Located in the Ryan Center for the Musical Arts, this 400-seat hall features a 40-foot glass wall offering views of Lake Michigan and the Chicago skyline. Undulating walls of Forest Stewardship Council–certified wood, covered with a thin layer of African moabi wood, provide optimal acoustics, and the hall is equipped with state-of-the-art sound and video equipment for recording.