Bienen Ensembles
CANCELED: Jazz Small Ensembles
Student Originals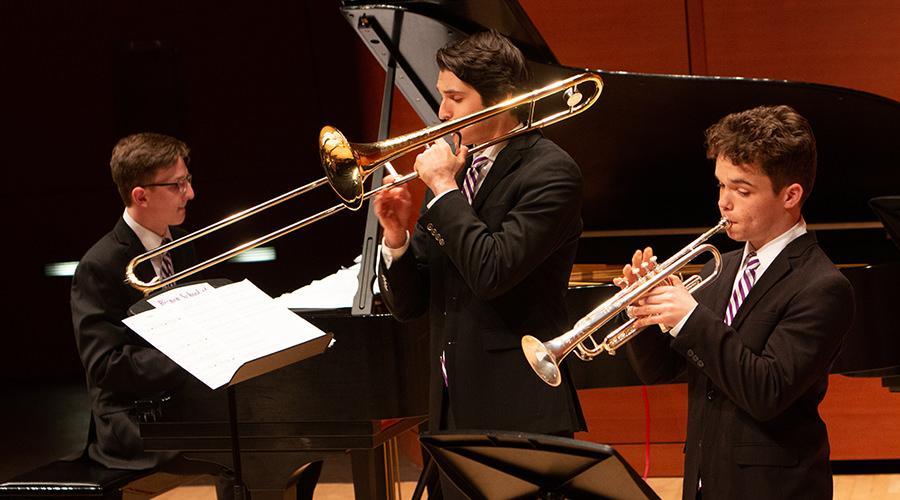 Monday, May 18, 2020 at 7:30pm
McClintock Choral and Recital Room
For the health and safety of the Bienen School community and our valued patrons, this event has been canceled.
Kevin Fort and Victor Goines, conductors

An evening of diverse and impactful music composed by jazz students. Displaying the power and democracy of jazz as an art form, the program foretells the future of the art.
Tickets are $6 for the general public and $4 for students with valid ID.
---
David and Carol McClintock Choral and Recital Room
Address
70 Arts Circle Drive
Evanston, IL 60208
United States
About
Located in the Patrick G. and Shirley W. Ryan Center for the Musical Arts, this rooms seats 120 and offers a flexible space for choral rehearsals, small ensemble performances, and student recitals.