Recitals & Visiting Artists
Ensemble in Residence: Newberry Consort
Four Queens and a Joker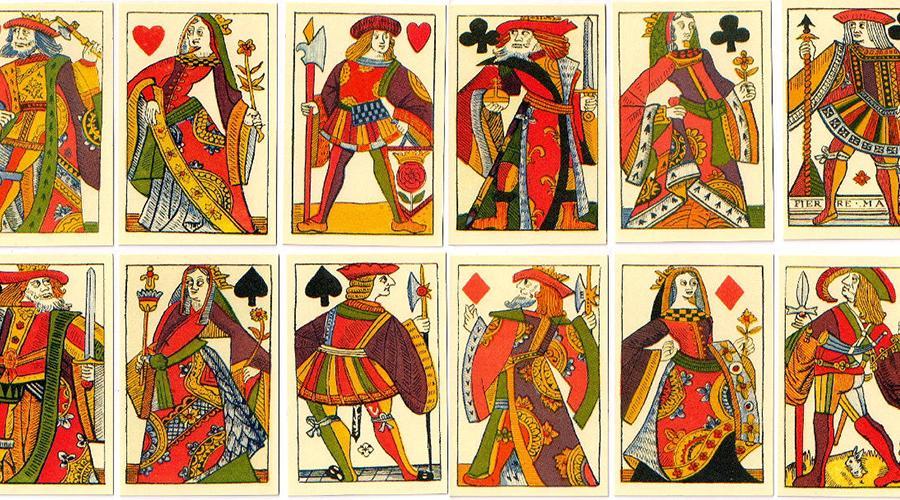 Sunday, April 24, 2022 at 3:00pm
Galvin Recital Hall
Ellen Hargis, soprano and director; Marie-Nathalie Lacoursière, dancer and staging director; Lucía Mier y Terán Romero and Salomé Sandoval, soprano; Allison Selby Cook, mezzo-soprano; Allison Monroe and Brandi Berry Benson, violin; David Douglass, viola and director; Jeremy David Ward, bass violin; Charles Metz, harpsichord; Claire Happel Ashe, triple harp; Brandon J. Acker, mandolin, theorbo, and guitar; Daniel Swenberg, mandolin and theorbo; Shawn Keener, projection design 
Games and cards were all the rage in the 17th and 18th centuries, and the Newberry Consort presents two pieces for four sopranos, depicting lively matches! The Consort performs a comic intermezzo by 17th-century composer Virgilio Mazzocchi depicting the hunting game of "La Civetta," or the Little Owl. In collaboration with Italian scholar Aldo Roma, the Consort recreates the game on stage. Also featured on the program is the 18th-century Caldara cantata "Il Giuoco del Quadriglio," or The Game of Quadrille. Full of snark, sass, and sarcasm, the text is set to gorgeous music with arias for sopranos with obbligato violin, recorder, and two mandolins. Singers will dance, the director will play, and the chamber orchestra joins in the fun. Don't miss the rare opportunity to see these pieces staged. 
Sold Out
---
Mary B. Galvin Recital Hall
Address
70 Arts Circle Drive
Evanston, IL 60208
United States
About
Located in the Ryan Center for the Musical Arts, this 400-seat hall features a 40-foot glass wall offering views of Lake Michigan and the Chicago skyline. Undulating walls of Forest Stewardship Council–certified wood, covered with a thin layer of African moabi wood, provide optimal acoustics, and the hall is equipped with state-of-the-art sound and video equipment for recording.