Recitals & Visiting Artists
Duo di Scoperta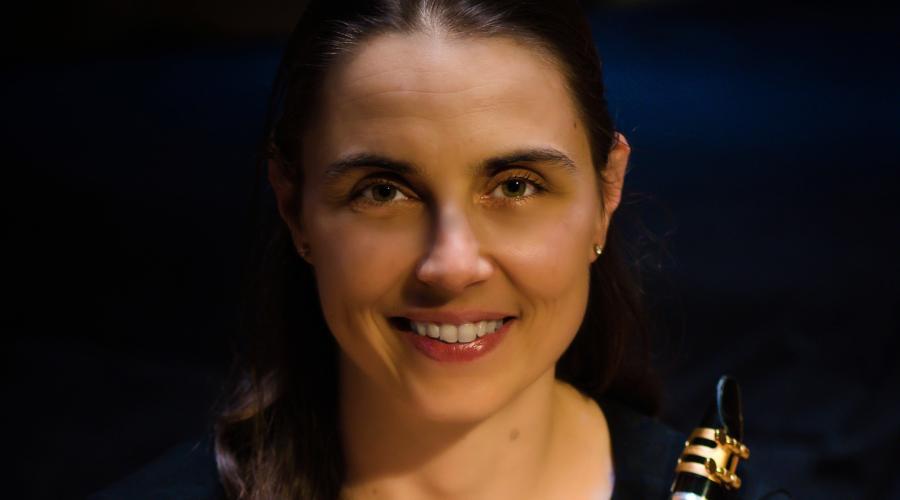 Wednesday, May 1, 2019 at 7:30pm
Galvin Recital Hall
Sunshine Simmons, clarinet; Benjamin Beck, piano

Assistant professor of clarinet at the University of North Florida, Sunshine Simmons is principal clarinet with the Oregon Ballet Theatre, section/E-flat clarinet with the Kalamazoo Symphony Orchestra, and bass clarinet with the New Mexico Philharmonic. A Buffet Crampon artist, she has also appeared with the Chicago, Grant Park, Milwaukee, and Detroit Symphony Orchestras as well as the Santa Fe Chamber Music Festival, Eighth Blackbird, and International Chamber Artists. Benjamin Beck is a collaborative pianist at Jacksonville University who has performed in Hangzhou and Shanghai, China, as well as at ClarinetFest in Ostende, Belgium.
Heinz Joachim Zander, Ballad
Pablo Casals, El cant dels ocells
Afrodita Kathmeridou, Recitativo, Toccata e Finale per Due
Dorothee Eberhardt, Campion
Miloš Štědroň, Valachica
Josef Boháč, Concert Etudes for Due Boemi
Jan Novák, Scherzi Pastorali
Tickets are $8 for the general public and $5 for students with valid ID.
Sold Out
---
Mary B. Galvin Recital Hall
Address
70 Arts Circle Drive
Evanston, IL 60208
United States
About
Located in the Ryan Center for the Musical Arts, this 400-seat hall features a 40-foot glass wall offering views of Lake Michigan and the Chicago skyline. Undulating walls of Forest Stewardship Council–certified wood, covered with a thin layer of African moabi wood, provide optimal acoustics, and the hall is equipped with state-of-the-art sound and video equipment for recording.