Bienen Ensembles
CANCELED: University Chorale with Jake Heggie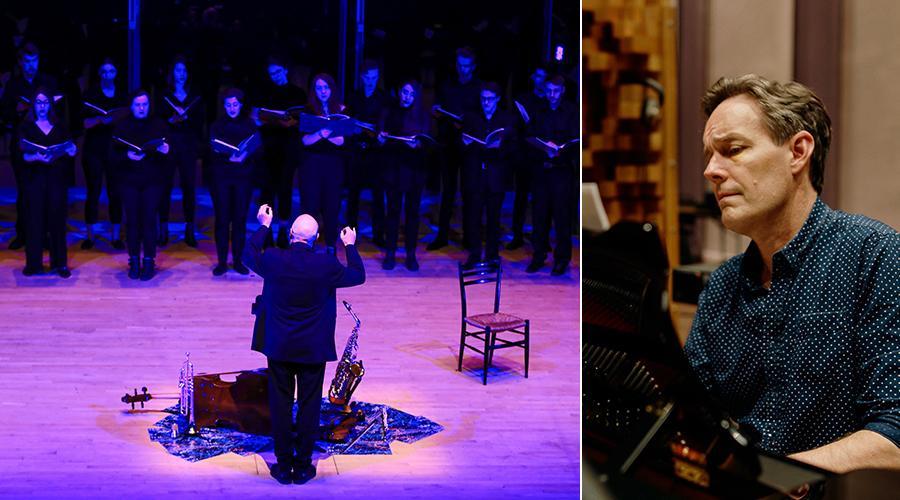 Sunday, February 20, 2022 at 7:30pm
Pick-Staiger Concert Hall
Due to unforeseen circumstances, the Bienen School of Music deeply regrets to announce the cancellation of the February 20 University Chorale performance with special guest Jake Heggie, and its associated live stream. 
Dr. A. J. Keller, director; Victoria Marshall, graduate assistant conductor
In anticipation of the Northwestern University Opera Theater production of Jake Heggie's If I Were You, University Chorale presents selections from Heggie's choral repertoire, alongside a conversation between the composer and Director of Choral Organizations Donald Nally. 
Music of Jake Heggie
Faith Disquiet
     1. "Why do I love" You, Sir?
     3. If You Were Coming in the Fall
I Shall Not Live in Vain
A Hundred Thousand Stars
Stop this day and night with me
He Will Gather Us Around
Free Event
---
Pick-Staiger Concert Hall
Address
50 Arts Cir Dr
Evanston, IL 60208
United States
About
Pick-Staiger is a 989-seat hall located in the Arts Circle on the Evanston campus of Northwestern University. The main lobby entrance for concerts is on the west side of the building (revolving and regular doors). Since its inception in 1975, the hall has functioned as both a classroom and performance facility for Bienen School of Music performing ensembles, faculty recitals, festivals, and professional guest artists.