Festivals & Series
Beijing Guitar Duo
Part of the Segovia Classical Guitar Series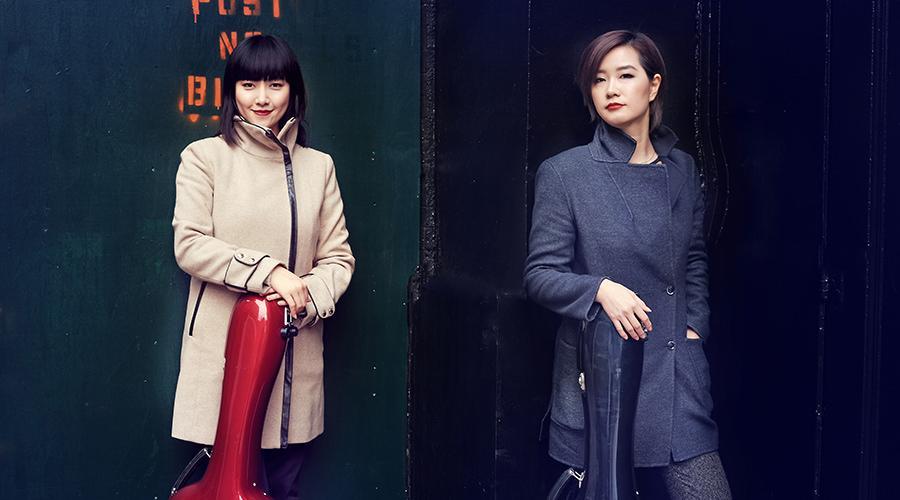 Saturday, May 14, 2022 at 7:30pm CDT
Galvin Recital Hall
"The Beijing Duo's performance was a model of elegant clarity, sumptuously beautiful tone production, and emotional contrast." —San Francisco Classical Voice
Meng Su and Yameng Wang, guitar
The Beijing Guitar Duo, a collaboration between award-winning guitarists Meng Su and Yameng Wang, has performed in concert halls around the world, such as the Concertgebouw, Palau de la Música, Tchaikovsky Hall, and the National Theatre in Beijing. The Duo's performances and recordings have met with great success and their debut CD, Maracaípe, earned them a Latin Grammy nomination for the titular piece. This season takes the Beijing Guitar Duo on a 12-city concert tour of the United States as well as to performances in Europe and China. The Duo regularly collaborates with orchestras, in ensemble with flutist Marina Piccinini, with guitarists the Grigoryan Brothers, and with their mentor Manuel Barrueco.
Domenico Scarlatti, Two Sonatas
Enrique Granados (arr. Gruber-Maklar Duo), Valses poéticos
William Walton, Five Bagatelles
Agustín Barrios Mangoré, Mazurka apasionada and Contemplación
Chen Yi, Nian Hua (Chinese New Year Paintings)
Astor Piazzolla, Tango Suite
Tickets are $30 for the general public and $10 for students with valid ID.
Sold Out
---
Mary B. Galvin Recital Hall
Address
70 Arts Circle Drive
Evanston, IL 60208
United States
About
Located in the Ryan Center for the Musical Arts, this 400-seat hall features a 40-foot glass wall offering views of Lake Michigan and the Chicago skyline. Undulating walls of Forest Stewardship Council–certified wood, covered with a thin layer of African moabi wood, provide optimal acoustics, and the hall is equipped with state-of-the-art sound and video equipment for recording.