Bienen Ensembles
Alice Millar Birthday Concert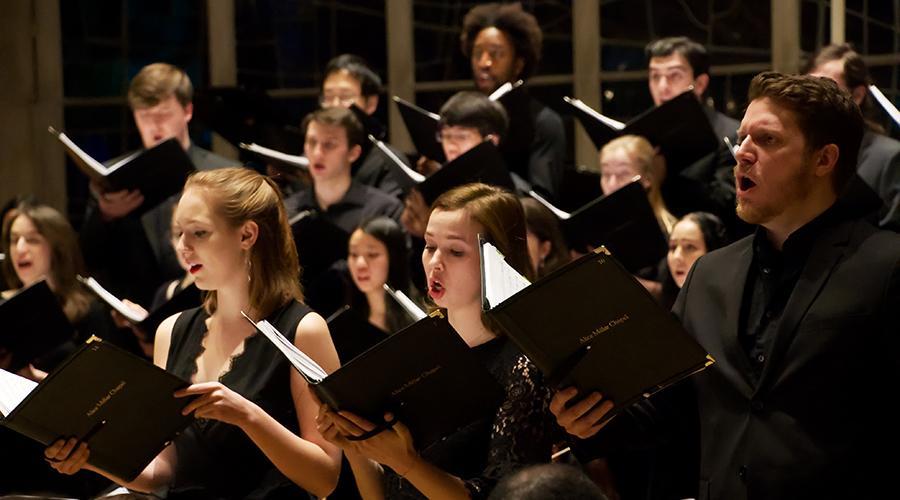 Sunday, February 6, 2022 at 5:00pm
Alice Millar Chapel
Stephen Alltop, conductor; Eric Budzynski, organ; Alice Millar Chapel Choir and soloists; Northwestern University Symphony Orchestra 
A concert of sublime and exciting music in the majestic splendor of Alice Millar Chapel. The pillars of this program will be two works by Joseph Haydn. The Great Organ Solo Mass intertwines sparkling lines for the chamber organ with beautiful passages for solo voices, chorus, and orchestra. The Symphony No. 97 in C Major, one of Haydn's London Symphonies of 1792, is a joyous showcase for orchestra. Rounding out the concert is Eric Whitacre's soaring choral work, Alleluia. 
Eric Whitacre, Alleluia
Joseph Haydn, Symphony No. 97 in C Major
William Farley Smith, "Wade in the Water!", Op. 41, No. 4B
Joseph Haydn, Mass in E-flat (In honorem Beatissimae Virginis Mariae), Hob. XXII:4
Admission to this event is free; offerings will be accepted.
Free Event
---
Alice Millar Chapel
Address
1870 Sheridan Road
Evanston, IL 60208
United States
About
Completed in 1962, this venue houses two chapels: the 700-seat Millar Chapel and the 125-seat Vail Chapel. The Chapel hosts religious services, music performances, lectures, and other events.